Kiosk News
Kiosk Industry Examines Gaming and Self-Service Kiosk Market
Casino operators are gambling that new functions help them provide top-notch customer service to help them cater to existing customers and win new ones..
Kiosk Industry Group announces an extended feature article on gaming market and how kiosk manufacturers are serving this market.
"At MGM Resorts, kiosks help us to enhance our service to guests," said Mary Hynes, director of corporate communications with Las Vegas-based MGM Resorts International. "At our ARIA and Monte Carlo resorts in Las Vegas, we plan later this year to begin offering check-in and check-out at kiosks as an option for our guests.
More news
It's almost that time again for the Kiosk Hall of Fame. We manage a group select and group vote from peers for new additions to Hall of Fame. See article here.  Big thanks to URway Holdings for sponsoring the last go around.
Be sure and download our inaugural Best Practice whitepaper. The topic is Picking a Provider for your Self Service project.
Whether you are a kiosk pro or a company investigating self service then consider supporting the association during its charter year.  We have almost 40 members so far with an audience of 20,000 (and growing).  Please join today and support the industry group.
Lockers and food automation dominated the news last month. UPS is deploying 1000's of Access Points for customer pickup. The McDonalds kiosk (and Wendys and Paneras) made their presence known. Our feature with related links covers the minimum wage self order as we call it.
Internationally, we formed marketing relationships with both the China Vending Show (renewed actually) and a new relationship with Europe-focused Kiosk Solutions by Ian Titchner.  Perhaps the UK will have its own magazine…
Editor Picks
Charter Sponsors
---
Become a Sponsor and/or a Member
Make a difference and support the association.  If you would like more information on benefits please contact Craig Keefner or send email to  info@catareno.com.
If you would like to support the group it is only $299 annually during our Fall special. Our starter membership is hyperlink & company page on our Company index, Twitter/Linkedin coverage, and some published content. Cost is normally $349 annually but become a member during our Fall promotion and it is just $299 for introductory membership. We accept PayPal, Visa, MC or check.  
The Industry Group is operated by Thinclient, a registered Colorado company headquartered in Eastlake, CO.  To contact us:
Contact Us for More Information
---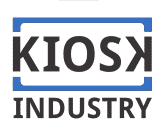 Here is our sitemap