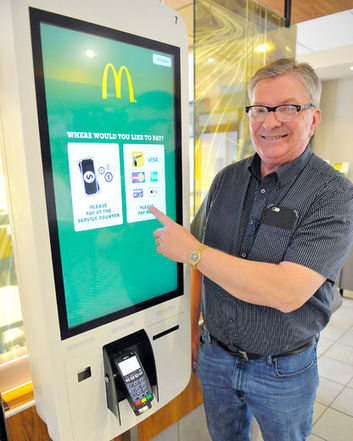 McDonald's is simply responding to competition from other chains that have offered "enhanced burgers," said Hilda Fahey, a company representative who was in Simcoe to help with the changeover to the new services at the Queensway East restaurant.
Source: www.simcoereformer.ca
"We have 35 different people we didn't have before," Maskell said on a Wednesday afternoon while preparing for an opening that night for the new services.
More people are needed in the kitchen, he explained, to service the customers out front.