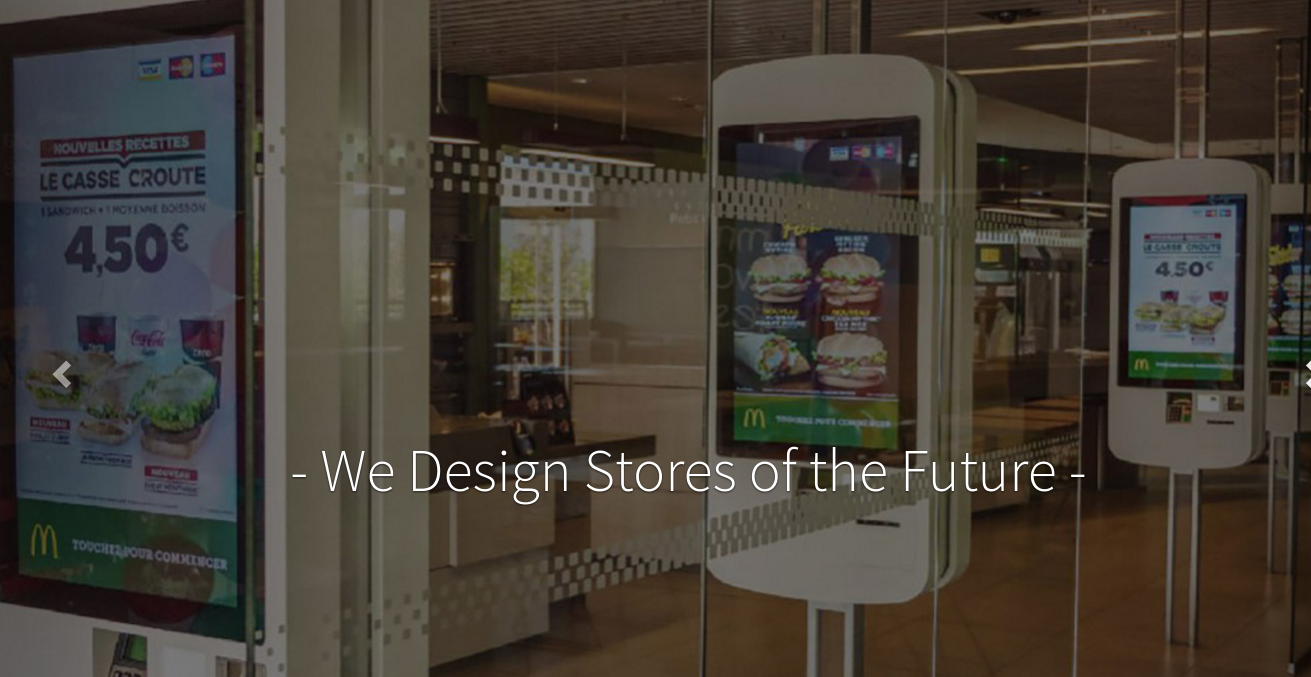 HyperActive Technology has agreed to an all-stock deal that will make it part of the Acrelec Group, headquartered in St. Thibault, France.
Source: www.post-gazette.com
"Acrelec's acquisition of HyperActive Technologies advances our mission of revolutionizing the way restaurant and retail brands engage their customers," said Jacques Mangeot, co-founder of the Acrelec Group. "Combining Acrelec's expertise in providing interactive kiosks and digital display hardware, software and services with HyperActive's innovative drive-thru technology will allow us to become the preeminent global provider of the most comprehensive suite of solutions."
The self-service kiosk market is growing and will be worth more than $73 billion by 2020, according to one report. An Arcrelec customer outside the U.S. does 90 percent of all indoor orders through kiosks; Acrelec believes this trend will continue with self-ordering kiosks in the U.S.
"From what we have witnessed around the world, we are confident that Americans will embrace the self-ordering option for the convenience and personalization it provides," said Mangeot. "From a financial perspective, restaurant operators can achieve a significant return on investment from our shared technology.  All of our solutions, from drive-thru systems to indoor kiosks, are mission-critical to increasing throughput and driving sales."
MORE
A Robinson company which has been serving up tech to food vendors such as Arby's, Burger King, Dunkin Donuts and Panera has been acquired by a French company that specializes in drive-thru ordering services.
HyperActive Technology agreed to all-stock deal that will make it part of the Acrelec Group, hq in St. Thibault, France. The details of the deal were not announced but HyperActive CEO Joe Porfeli said the two companies have $100 million in combined annual revenue.
"We serve the same industry but with different products," he said.
HyperActive has 40 employees in its office in Steubenville Pike. Mr. Porfeli expects that to double in the next year.
HyperActive's technology speeds up fast-food lines, since it's founding in 2001. The company is responsible for the design of menus in the drive-thru line, the software for the order confirmation screen and the timer inside that counts down the remaining seconds that employees have to put the burger on the bun.
In 2004, the company tested technology named HyperActive Bob that predicts when, what and how much customers would order with the help of traffic monitoring cameras.
HyperActive's next project will be introducing Acrelec's self-service kiosks in the United States, Mr. Porfeli said. The complementary nature of the two company's products and client base made the deal logical, he said.
Self-ordering kiosks are not as prominent in the United States as in Europe, but Mr. Porfeli hopes to change that as customers rely more on smartphones. He calls the kiosk a "bigger iPhone."
The addition of Acrelec's interactive kiosks will allow American customers to select their order and pay on a multilingual and user-friendly touch screen, according to Acrelec's website.
This effectively eliminates the role of a cashier. Mr. Porfeli doesn't believe this will eliminate jobs. Instead, it will redirect labor to the kitchen, making the quick service industry more efficient, he said.
"The opportunity for us to bring kiosks to the U.S. is tremendous," said he, adding that client expansion will also lead to growth in other markets such as the supermarket industry.
Lindsay Moore: [email protected] or 412-263-1969