Kiosk Speakers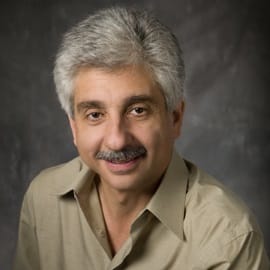 We receive requests for kiosk speakers as well as content experts many times over the year.  And example would be the upcoming Shanghai Vending and Kiosks show.   They were looking for a speaker.  Our candidate that we provided was Alex Doumani — former VP of Technology with Coinstar and Redbox.
Here is a list of some of the speakers and experts we can arrange for you.  If you are looking for persons to interview for data research we can assist you there as well.
Speakers
Feb 12, 2018 - linkedin.com -

1
Visionary executive with considerable experience providing thought leadership around customer engagement solutions; executive-level experience assisting companies in achieving both short-term business goals as well as strategic business results; strong skills in strategic planning, leadership, communications, and problem-solving; extensive experience streamlining processes to reduce costs while growing the business and improving the customer experience; substantial experience in the kiosk and self-service industry; significant experience leading industry discussion panels as well as speaking at various industry conferences; considerable executive level business facilitation experience including meetings, conference events, and classroom sessions.
Feb 12, 2018 - linkedin.com -

3
Former computer programmer, computer systems analyst and computer specialist. Now am a recognized self-service/kiosk expert. Particularly enjoy doing usability testing, customer intercepts, interviews with employees, management, etc. Also am an engaging public speaker.
Specialties: Usability testing. Researching and preparing reports. Giving speeches, workshops and presentations. Providing expert witness testimony.
Feb 12, 2018 - linkedin.com -

1
Managing Director of NAS Consultancy. Twenty years in the self-service software industry with focus in International. Based in UK.
Feb 12, 2018 - linkedin.com -

1
Broad experience in the software, computing, communications, and automation industries, in a range of roles including technology leadership, program management, and management consulting. In addition to the technical focus, areas of expertise include business development, international experience (both Europe and Asia), start-up incubation, and Mergers and Acquisitions. Ex-Coinstar and ex-Redbox VP of Technology.
Feb 12, 2018 - linkedin.com -

0
Twenty years in the self-service kiosk industry Peter served as VP of Sales for Kiosk Information Systems and Rick Malone. Major projects included Walmart and USPS. Has traveled and worked extensively in the Middle East.
Feb 12, 2018 - linkedin.com -

0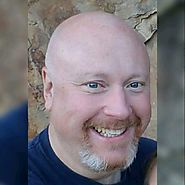 As a Marketing Professional, I love to get results whether its new product introduction, B2B Marketing, product development, brand strategy, creating and executing marketing plans, marketing research, competitive intelligence, project management and tradeshow planning and execution in bringing highly technical products to the marketplace.
I have a passion for technology and am highly skilled in the commercialization of the products that I have brought to the marketplace, with a knack at growing revenue paths for the companies I have been with. If I am leading or participating in a collaborative environment with all the shareholders on a project, I am not only doing what comes naturally, I am also doing what I enjoy the most.
I am versed in Campaign Management, Field Marketing, Solutions Marketing, Sales Operations and Sales Enablement. I enjoy creating a digital strategy and implementing its execution, including interactive marketing and promotion, analytics, development, website localization, SEO and e-mail campaign management.
Companies include RedyRef and Flextronics (Redbox the major project).
Feb 12, 2018 - linkedin.com -

0
I am a passionate entrepreneur focused on driving disruptive innovation at the intersection of: consumer, technology & retail. I have experience leading public and private companies both in the U.S. and Europe.
While working at Novartis I was recognized as the Entrepreneur of the Year for developing a new business venture, which eventually became SoloHealth. After nearly two years incubating the business with the resources of Novartis, I acquired the Intellectual property and founded SoloHealth (now Pursuant Health).
SoloHealth is a healthcare services company which places self-service kiosks in high traffic retail environments. Since inception we have raised over $50M in capital including a $1.2M grant from the National Institute of Health. We have developed strategic partnerships with some of the largest companies in the world including Walmart, P&G, WellPoint, Johnson & Johnson, RedBox, Pfizer, Safeway, Vons and Sam's Club. The Company has deployed SoloHealth Stations in over 3,800 locations nationwide and currently engages with more than 4,500,000 people per month. The Company is now focused on utilizing the SoloHealth platform, and national retail network, to help large employers manage the health of their population.
Prior to working at Novartis I was the Director of Sales for Peachtree Network, a successful Internet start-up based in Montreal, Canada. While there, the Company had an IPO on the Canadian Venture Exchange. I began my career with Kellogg's in consumer marketing and sales.
Feb 12, 2018 - linkedin.com -

0
Marie is known as the "Mother of Welcome" which is the patient check-in module for Epic in Madison, WI.
Experienced IT project manager and business analyst with a unique understanding of software and practical applications to facilitate and enhance business operations. Strong interest in product development as a means to resolve operational challenges and a creative problem solver with over 20 years of demonstrated achievements working with customers ranging greatly in size and complexity.
Areas of expertise: Project and Product Management, Business Analysis, Leadership, Integration, Understanding User Software and Information Display Needs, Product Demonstration, Process Improvement, Optimization, Customer Relationship Management, Workflow Redesign and Gap Analysis, Product Development, Budgeting, Mentoring, Training, Documentation, Effective Communication, Consulting, Cross-Functional Teamwork, Quality Assurance, and the Design and Operation of Patient Self-service Kiosks.
Companies and Markets: Epic, Healthcare
Feb 12, 2018 - linkedin.com -

2
Strategic Partnerships for Technology Service Providers.
Expertise includes negotiation of strategic partnerships between complementary technology companies; market and competitive analysis; new business development, sales and marketing. Successfully facilitated partnership negotiations with Fortune 2000 companies, including Microsoft, AT&T, MCI, Sprint, Diebold, Xerox, NCR, American Well, Learn Something Pharmaceutical, IBM, SalesForce, NextIT, Language Services, Acesco Medical, Motorola, Genesis, SAP, KioWare, TomTom, Cognition, Zebra Technology, Vidyo, Agora and numerous others.
Companies and Markets: Microsoft, KioWare, Self-Service Software
Feb 12, 2018 - linkedin.com -

3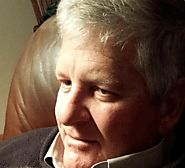 Working for Olea Kiosks and focused on transactional systems for self-service (QSR, Fast Casual, Healthcare, Telemedicine, bill payment and more).
Experience as web programmer (NW Airlines), Bridal Kiosks (Target Clubb Wedd and Gift Certificate Company). Irwin Jacobs B2C. Eleven years with Kiosk Information Systems.
Major projects include: Verizon, Army Gaming Centers, Target Store Bridal Registry, Correctional visitation, AT&T and many more.
Feb 12, 2018 - linkedin.com -

1
Retail & The Connected Consumer Marketplace, have been the focus of my career with Frank Mayer & Associates, Inc. I am proud of what we have developed, New Business Efforts, and Thought Leadership for the Merchandising of Omni-Channel Retail, and Introduction of, I of T, The Internet of Things, for our Clients. I enjoy the opportunity of collaborating with our Industry Professionals and Leveraging in New business efforts for, Location-based, and Digital marketing programs, Technology, Design & Manufacturing. These Team members, base their Talent on the Culture Legacy, of 85 years of Success and Innovation in the Retail Display sector and Integrated Marketing Programs. Our Goal at Frank Mayer & Associates, Inc., is to establish long-term relationships with our Clients by Meeting our Commitments and Exceeding our Clients' Expectations, by Maximizing their Consumer Marketing Objectives!
For kiosk consultants visit DigitalBusiness.US website. Rates vary from free to $300/hour.
For more information Contact Us