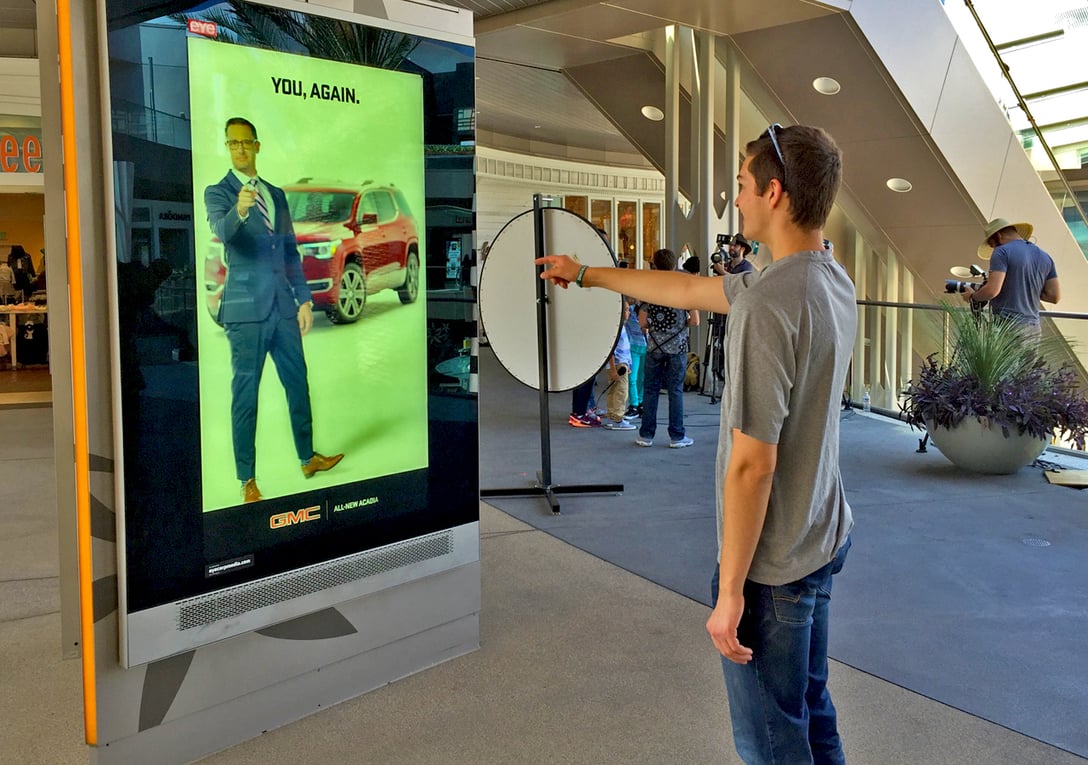 A new outdoor campaign for GMC's Acadia has raised the bar for consumer engagement by combining facial recognition and digital out-of-home screens.
Source: screenmediadaily.com
Good writeup. GMC's campaign, developed by Posterscope USA along with Quividi, EYE Corp Media and Engage M1, ran for 8 weeks at the Santa Monica Place shopping mall. Posterscope and their partners fitted eight digital out-of-home screens in Santa Monica Place Mall with video sensors and Quividi's audience platform to anonymously detected a passing shopper's gender, whether they were alone or with a group, or part of a couple or a family. The system could also identify if the person standing in front of the screen was an adult or child along with their mood, including if they were frowning or smiling.