Tag Archives:
retail automation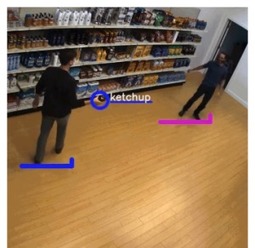 New Smart Store without Cashiers – Prototype in California – Retail Industry News & Automation
Source: retailsystems.org
Look Ma.. no cashier!
The technology inside Amazon's new convenience store, opening Monday in downtown Seattle, enables a shopping experience like no other — including no checkout lines.
Source: www.nytimes.com
Matt Townsend, global business reporter for Bloomberg, on how digital natives like Warby Parker have recognized they need physical stores to grow and prosper. Hosted by Pimm Fox and Lisa Abramowicz.
Source: www.bloomberg.com
Nice audio podcast. Main point being online advertising is getting more and more expensive while brick & mortar is getting cheaper and cheaper. Lots of added benefits to B&M too. Examples as well. Recommended