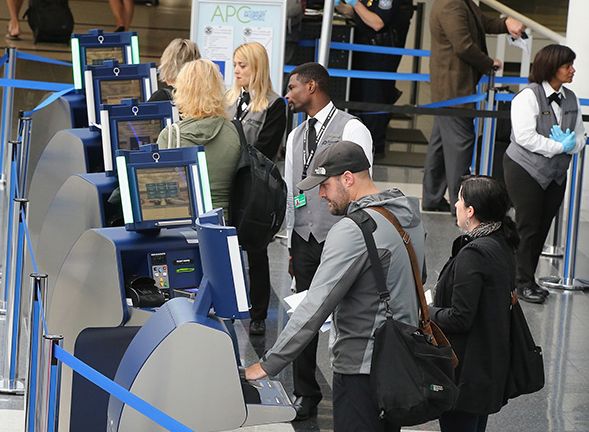 Getting through U.S. Customs checkpoints can be irritating at peak travel times, but some passengers arriving at Philadelphia International Airport got an extra dose of angst this week.
Source: www.philly.com
On Wednesday, Philadelphia airport officials said they were still testing the 24 kiosks to iron out kinks and determine how the technology can reduce waits and improve screening times.
"It was a system glitch," airport spokeswoman Mary Flannery said. The network problem required a reboot, the first since the self-service touch screens were installed Sept. 18.
The kiosks' technology reads the passenger's passport, photographs the traveler, and prints out a receipt that must be presented, along with the passport, to a Customs officer when leaving. The agent may ask a few questions.
"The woman in front of us did it five times before it would work," Spivack said. "You get a little printed receipt, which replaces the card you filled out on the airplane, which they gave us anyway," she said. "After you do this, you go see a border control agent anyway, who looks at your passport. So what did they accomplish here?"