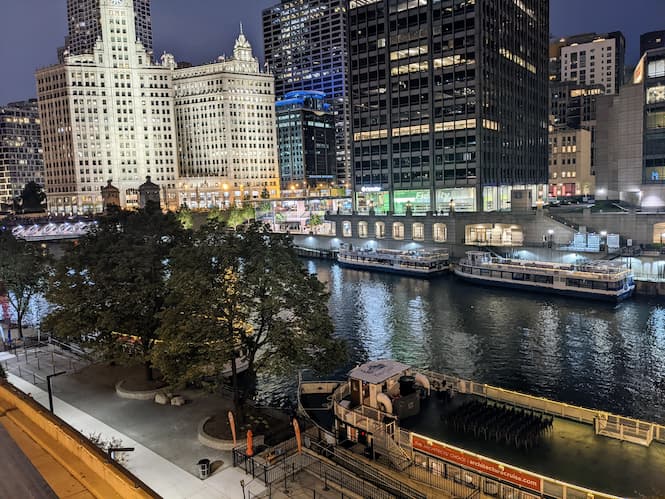 NRA Chicago Restaurant Kiosks and Conversational AI in May
NRA is our next show (May in Chicago). Visit our NRA page. We'll be in the Tech Pavilion in booth 6475. If you are interested in a free pass, would like to meet or just reconnecting, drop me an email or call (720-324-1837).  We will also be holding Kiosk Association ADA and Accessibility meeting and dinner Sunday night.
At the show and booth we will have around 10+ companies represented.  We'll have tablet kiosks from imageHolders and countertop from Pyramid doing Storm Interface accessibility demo. Also an outdoor capable portable digital signage A-Frame. Pitney Bowes will be in the booth to talk service, installation and monitoring for your self-service devices.
Note from Craig: 
We'll be exhibiting in Chicago May 20th-23rd at the National Restaurant Show and if you are considering attending we can offer you a free customer invite pass as thanks for stopping by in NY. Our booth is in the Tech Pavilion again (6475).  If you are interested in a free pass or just reconnecting drop me an email or call (720-324-1837).
We'll have 10 or so solutions we'll be demonstrating (we have a larger 10×20).  Kiosks, tablets, menu boards, service/installation and accessibility. Information on the show is best viewed on the NRA site here.
Accessibility and Conversational AI Voice assisted self order are featured.
2022 Show Photos – 25 of so different ones
Featured 
Self-Order with Accessibility by Storm Interface (Pyramid Kiosks)
Self-order systems are utilizing the AudioPad from Storm Interface. Major users include Mcdonald's, Southwest Airlines, and Marriott.
Nicky Shaw, the US Managing Director, will be in the KMA booth so stop by and speak with her.
Storm in Mcdonald's News
Follow Up 10/18 — from Wall Street Journal
The technology will be added to all existing kiosks in company-owned restaurants in California, and 25% of existing kiosks in other U.S. states. [company-owned restaurants]
McDonald's only operates around 5% of its roughly 14,000 U.S. restaurants, the company said. The rest are run by franchisees.
The company said it would add the new accessibility function to all new kiosks installed in any U.S. restaurant after July 1, including those sold to franchised restaurants.
More Articles
---
ImageHolders & SapientX
imageHOLDERS is very well-known in Europe and has opened offices and manufacturing capability in the U.S.  Elevating your customers' digital experience with best-in-class kiosk solutions.  imageHOLDERS design and build innovative business solutions, making technology more accessible.
SapientX We Are Building the Next Generation of Conversational AI Voice Assistants and Conversational Avatars
Current voice systems have surprisingly poor accuracy. Our patent pending system is up to 99% accurate!
We speak 40 languages and dialects allowing us to serve 5.5 billion potential users.
Our conversational interface needs no user training, functions with or without the internet and will never sell sensitive user data.
Note that these will demo the self-order app in conjunction with AudioPad accessibility as well.
The PC being used in the demo is from Actineon.
For more information on conversational AI be sure and visit our summary post on latest.
---
Pitney Bowes – Your Managed Services Partner
Too often kiosk service or Point-Of-Sale service, installation, training, and logistics are an afterthought or just another wrap-up detail.  For long-running projects it is crucial. For pilots, it is crucial. The kiosk association is happy to introduce Pitney Bowes as one of our Gold sponsors. They will have multiple people at the upcoming National Restaurant Association tradeshow and if you want to meet with them there send a note to [email protected] — if you need a pass we can help too.
Service Delivery Innovation: Smart, strategic support solutions for your clients and technology
By partnering with Service Delivery Innovation by Pitney Bowes, companies can streamline operations, deploy new capabilities, scale, and accelerate growth. Pitney Bowes has the experience, expertise and service infrastructure to help her plan strategically, act quickly and compete effectively.
---
New entry in the McDonalds kiosk field. Interesting too since not only does Nanonation provide self-order platform, they also provide robust digital signage and menuing software.  You can actually order these units for the Clover POS system online at https://www.orderingkiosk.net —
Real Life Case Study – Complete case study on customer order kiosks' positive impact on a relatively small retail shop. Most of us like to think in terms of 14,000 kiosks at Mcdonald's and relegate small businesses to the footnotes.  It's a challenge aggregating tens of thousands of SMBs literally and dealing with an overall number literally 3X the number of Mcdonald's.  This is a small bubble tea shop in Kansas City and they have been killing it with 100-200+ orders a day through their kiosks.
---
Events
---
Brochures
Recommended Visit
---
Show Contacts for KMA
Nicky Shaw
Head of U.S. Sales. Nicky heads up the U.S. for Storm Interface. Based in Arizona.
Nicky Shaw
Tel. 480 584 3518
[email protected]
http://www.storm-interface.com
Proudly serving as Chairperson of the KMA Accessibility Committee!
Pete Thompson
A commercially minded engineer who has the ability to communicate confidently at every level and the technical knowledge and organizational skills to ensure that projects are delivered on time and on budget.
Pete Thompson
Vice President of Sales | imageHOLDERS | North America
Book a meeting with me
M: +1 (778) 222 5694
T: +1 (604) 475 7776
E: [email protected]
W: imageHOLDERS
A: Unit 105 -84 North Bend Street, Coquitlam BC Canada V3K 6H1
LinkedIn
Stephanie Joy
Director,Service Marketing and Enablement.
[email protected]
pitneybowes.com
27 Waterview Drive
Shelton, CT 06484
Barney Stacher
Barney Stacher, Head of Sales and Partnerships
SapientX  
Book a meeting 
917.476.7977
www.sapientx.com
Bethany Richardson
VP Business Development
[email protected]
(717) 968-4882
Lockdown software
Kimberly Clisham (Keyser)
CEO Keyser
708-341-2331
[email protected]
Menu Boards Drive Thrus
Jared Epstein
VP Sales Olea
267.243.9519
[email protected]
Kiosks
Resources and Notes
Brands
ELOTOUCH touchscreens & kiosks
Esper IO Android Solutions
Intel Kiosk Technology
JAWS Kiosk Software
KIOSK & Posiflex QSR Restaurant Solutions
KioWare Contactless Touchless Software
LG Self-Order & Robotics
Nanonation Self-Order & Digital Signage
Olea Kiosks Self-Order Restaurant Solutions
Panasonic ClearConnect Restaurant Solutions
Peerless-AV kiosks & digital signage
Pitney Bowes Kiosk Service Installation
Pyramid Computer Smart Kiosks
Samsung kiosks & digital signage
Star Micronics printers & POS
Exhibitors