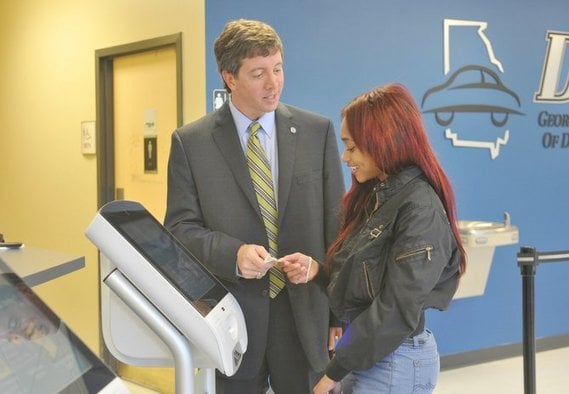 Georgia Department of Driver Services Commissioner Robert Mikell demonstrates a new customer service kiosk at the DDS office on East View Parkway Wednesday. The kiosks allow customers to select from a menu of services and are designed to help streamline those services. Shown with Mikell is 17-year-old Shaquita Barnes, who was at the DDS Wednesday to take her drivers license road test. Barnes said she passed and is a newly-licensed driver.
Source: www.rockdalecitizen.com
CONYERS — The Georgia Department of Driver Services is launching new customer service technology to help streamline the process of getting or renewing a drivers license, getting a motor vehicle report, or any other service offered by DDS.