Last Updated on
Kiosk Manufacturer Industry Association
Coronavirus News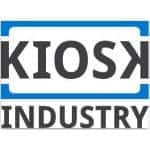 Top of the Kiosk News — The Coronavirus pandemic is dominating the news. See our updated Antibacterial Antimicrobial page for the latest remediations and news. Human-to-machine interface is becoming the norm. Also our touch screen safe antimicrobial wipes and sprays page – Link here.

The best kiosk manufacturer resource with over 400 kiosk companies involved in the self-service kiosk industry. Here are the main members plus the free industry list.
Enrollment Status:
Currently CLOSED to new members and sponsors.
Featured
Join the ADA Research Panel. And then you should take the ADA quiz and request free ADA and Accessibility review.
Events
Kiosk News Picks:
Kiosk Manufacturer sponsor news
Used Kiosks For Sale:
See our kiosks for sale listings. We have added like-new iPad kiosk stands.
Kiosk definition for the day
Kiosk – publicly accessible self service touch machine. Publicly includes corporate deployments. Includes unattended, semi-attended and attended.
For contrast there are RMUs which are Remote Merchanding Units.  The "kiosk" at the airport selling BOSE headphones e.g.  That is a structure, not a terminal or station.
Jobs Board (new):
Positions available – if you have a position open fell free to post on our Jobs board.
Share KI
Contact Us for More Information
About Kiosk Industry Group
The Kiosk Industry Group is operated by CAKCEK dba Kiosk Manufacturer Association, a registered Colorado company, located in Colorado.  To contact us send an email to craig at catareno.com
Kiosk Industry is the marketing and information site for the KMA, the Kiosk Manufacturer Association which is a global organization focused on better self-service for customers and employees through kiosks and self service. KMA promotes clear and consistent regulatory standards which are practical and achievable. ADA and Accessibility along with EMV and PCI comprise our major focus. In September 2019 the KMA presented a Code of Practice to the United States Access Board Advisory Board which was very well received.
The kiosk industry website promotes the general industry via news and information and we have been doing this since 1995.
Our association site is https://kma.global and that site is purely focused on the Association.  Be sure and check out the ADA Frequently Asked Questions where we take typical questions and provide plain english answer.
Our LinkedIn kiosk industry group is comprised of over 1,900 qualified members from all over the world (we are international).  And then we have our Mail list. It's free to join the group on LinkedIn.  We have Twitter and Facebook.  See the latest images and pictures on Pinterest.  Visit our free Kiosk Industry list of over 300 companies (and submit your own for free listing).
Read more in our brochure KMA brochure for NRF
Our Advisory Board participants are listed here on Listly.
KMA Website – the website for the Kiosk Manufacturer Association.  ADA settlement and legal affairs updated. Check out the ADA FAQ. https://kma.global
---