Kiosk Association May 2018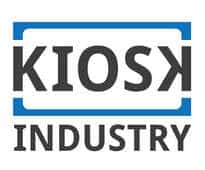 Your best kiosk manufacturer resource with over 350 kiosk companies involved in self-service kiosk industry. Here are the main members. We also have the free industry list
Kiosk History –  We take a look at where we came from in the world of software and application development to where we are these days. Click here for article. Cloud services, back then was just another name for aspirational sales managers trying to sell more stuff. ODBC was pretty nifty in its day for that matter. Now it's HTML5 and JSON.
So take a walk down memory lane with us. We rarely do this but at least once is fulfilling our duty for sure.
EMV is our next focus.  Whether it is PCI-compliant or Out of Scope or "Not my problem" you need to have a better idea of what people tell you, and why they are telling you that.  Our prime sponsor is KioWare.
ADA Committee — our newest member of the committee is Peerless-AV.  We've added NCR Dundee and ATMIA to the working committee.  Documents available to members of the committee include the standard US ADA documents as well as European Standards (EN 301 549) and outline of ATMIA standards.
Kiosk Manufacturer Members and Sponsors
Editor Picks
Kiosk Definition for the day –
Kiosk – publicly accessible terminal station for information retrieval or transaction. Typically electronic.  For contrast there are RMUs which are Remote Merchanding Units.  The "kiosk" at the airport selling BOSE headphones e.g.  That is a structure, not a terminal or station.
Contact Us for More Information
About Kiosk Industry: The Kiosk Industry Group is operated by CAKCEK & Thinclient, a registered Colorado company located in Eastlake, CO.  To contact us send an email to craig at catareno.com
Kiosk Industry is a global, cause-based, not-for-profit organization focused on better self-service for customers and employees through kiosks and information technology (IT). Kiosk Industry Association leads the efforts to optimize self-service engagements and engagement outcomes using information technology such as kiosks as well as implementing standards such as ADA and EMV.
The kioskindustry website promotes the general industry via news and information and we have been doing this since 1995.
Our LinkedIn kiosk industry group is comprised of over 1,400 qualified members from all over the world (we are international).  It's free to join the group on LinkedIn.  Keep up with latest on our Twitter and our Facebook.  See the latest images and pictures on Pinterest.  Visit our free Kiosk Industry list of over 300 companies (and submit your own for free listing).
---