Last Updated on
Kiosk Manufacture
Self Service Kiosk Manufacturer (SSTM)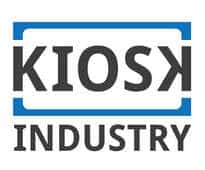 Whether it is a cash payment kiosk or an  informational kiosk (such as a tablet kiosk), you will likely need a kiosk manufacturer or a kiosk software company for software, hardware, wireless, management, consulting, sourcing, application, kiosk installation, kiosk servicing, site surveys, logistics, training, ADA consulting, kiosk devices, kiosk printers, remote monitoring and/or reporting plus a host of other capabilities.
Our kiosk manufacturer sponsors,  members along with our industry lists bring over 300 companies from which to source and select.
Kiosk Company Sponsors
---
---
Premium Members
Kiosk Partners Links include
22Miles – Wayfinding and Digital Signage Software
Alveni — At Alveni, we are your single kiosk source, providing everything for your projects from design to  deployment and beyond. If you can imagine it, we can build it, install it, and provide maintenance. We offer personalized service and exceptional value to create the right solution for you. We solve your business problems.
Ingenico – credit card payment technology
NRF National Retail Federation – largest tradeshow in US
PROVISIO — Lockdown browser & kiosk software for safeguarding public access Internet-PCs, Displays and Tablets. Protects the browser and operating system against manipulations. Now featuring IE & Chrome browser engine support!
KT Group — Company focus on manufacturer of key standardized enclosures and offering a bespoke customized service
Acquire Digital – Based in the UK the company specialise in the creation of advanced digital interactive experiences and software solutions for a multitude of applications, including digital signage and kiosks.
URway Holdings – URway Holdings is a group of dynamic companies dedicated to providing unique and engaging solutions for our expanding and evolving digital ecoSystem.
Greetly
MimoMonitors
IpadKiosks.com
KioskSimple
Free Kiosk Manufacturer Company List
Currently over 370 companies listed in our free kiosk self-service transaction machine manufacturer resource directory.  Includes POS terminals, software, and all types of devices and services which are used in self-service. You can also add your company to the list yourself.
Contact Us Today!