Tag Archives:
health kiosk
Supermarket News your source for Supermarket news, top lists and retailer info See on supermarketnews.com
SUPERVALU Integrates Stayhealthy's HEALTHCenter Kiosks Into Stores Retail Solutions Online (press release) SUPERVALU, chain grocery operator of stores including, Cub FOODS, Farm Fresh, HornBacher's, Shoppers, Shop 'N Save, and Save-A-Lot, recently… See on www.retailsolutionsonline.com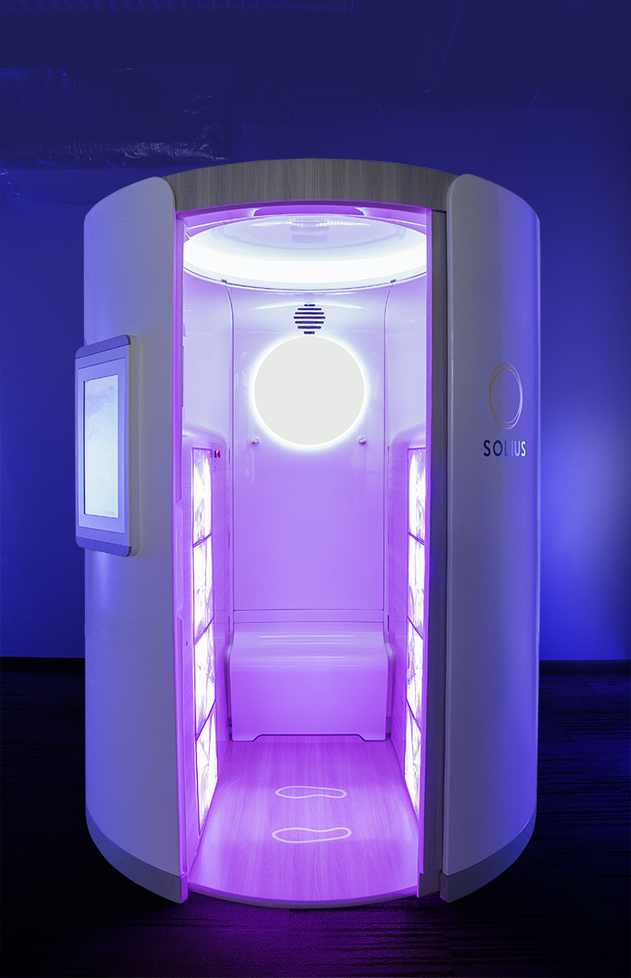 Vitamin D deficiency is one of most common health problems in the United States. Studies have found that as many as three-fourths of teens and adults in the U.S. may not be getting enough of the vitamin. Seattle-based startup Solius is working to combat that problem with a light therapy kiosk that…
Source: www.geekwire.com
The company enrolled 150 people in its initial clinical trial in the Seattle area, a step that is required before the device can be submitted for approval to the FDA. One kiosk in the trial was placed on Bainbridge Island, a 30-minute ferry ride from downtown Seattle, and another was placed at Joint Base Lewis-McCord, where Solius is working with the military on a clinical trial about war fighter readiness.
Hennessey said that the company didn't seek out those with a vitamin D deficiency to take part in the trial. Rather, the company wanted to see who would self-refer to use the Solius device.
The user experience is entirely self-serve, though Hennessey said the company places the kiosks in areas like care centers where medical staff is nearby.
We're doing something that we believe will be better than any pharmaceutical drug, and we believe it's the future of medicine.
Because the Solius is regulated as a non-invasive medical device, the process for FDA approval is more relaxed than for a pharmaceutical drug. Solius is not conducting a randomized clinical trial to test the device's effectiveness, for example, something most drugs must go through before they reach the market.
//www.geekwire.com/2018/high-tech-light-therapy-kiosk-aims-combat-vitamin-d-deficiency-launches-clinical-trials/