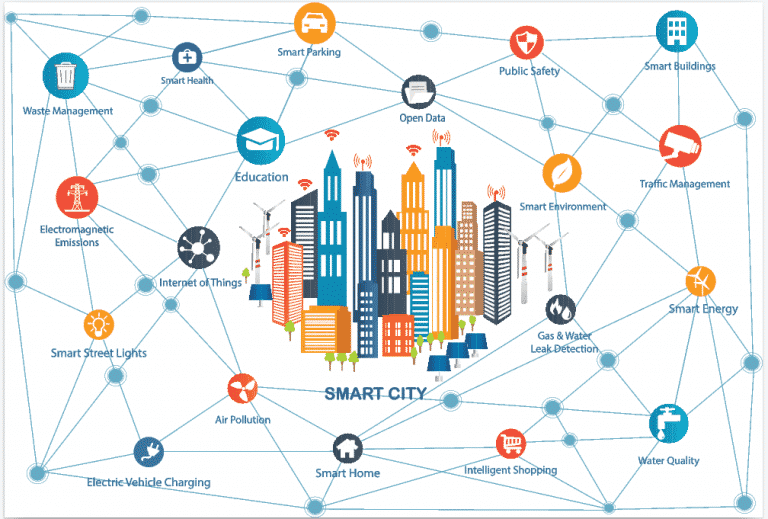 As smart cities rise in popularity, government IT leaders must also contend with the additional security questions these raise as well.
City leaders are flocking to smart city devices and technologies with myriad purposes and functions, ranging from air quality monitoring, alleviating traffic congestion, and improving government performance. However, city IT leaders must also remain measured in their approaches to these new technologies, especially considering the increased cost in managing more devices and the potential for greater threats penetrating these networks.
Several speakers at the Smart City Expo Atlanta conference addressed this issue, as more and more cities look to explore and embrace these technologies. Smart city technologies have been proliferating as of late across the country. One example is Columbus, Ohio, which received $50 million in grant funding and $520 million in private investment to use toward autonomous vehicle testing, new transportation models, and open source data systems. Additionally, the state of Ohio recently opened a testing ground for autonomous vehicles as part of ongoing efforts to invest in advanced transportation. Ohio is not alone in these endeavors, however, as Utah has invested $50 million in connected and autonomous vehicle infrastructure, and Louisiana passed legislation allowing autonomous semitrailer trucks on its public roads.
Deltek previously released its Smart Cities Report in 2018 highlighting several major trends and areas in which these technologies are being utilized and procured by city and county governments. Specifically, the report examines five different market segments or major categories, including smart transportation, smart emergency response, smart & big data, smart citizen engagement, and smart connected facilities. The report shows that procurement activity in these areas has increased over the past few years, as well as which cities and counties are leading the way.
Despite this growing popularity in smart technologies, as noted above, this is not without justified concerns. To go along with the question over securing these devices and networks they operate on, many organizations using these technologies are now amassing huge amounts of data that must be collected, managed, effectively shared, as well as kept safe.
Ultimately, it appears that smart technologies in cities and counties are here to stay, and these initiatives hold great potential to improve the lives of citizens, however local government IT leaders should maintain a measured and methodical approach to how they embrace them by ensuring IT security architecture is in place and capable, establish effective data governance policies, and balancing innovation with security.
Source: StateScoop