Positions Wanted and Positions Available
Here are job positions and positions wanted listings.  The kiosk and digital signage industries are "precise". The Thin Client market reminds us of the kiosk market. Jobs come and go and company focus.  If you have special requirements you can email craig at catareno dot com
Feb 19, 2021 – linkedin.com – 
0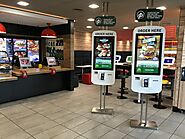 Evoke are hiring – sales exec wanted
If you are a dynamic and self driven sales exec looking for a role within the retail or hospitality technology sectors…
2
Account Executive – Frank Mayer
Apr 04, 2019

Company Description:
Frank Mayer & Associates specializes in creating in-store merchandising displays including permanent merchandising programs and interactive displays for brand marketers and retailers. Family owned and operated since 1931, FMA is long recognized as a leader in the in-store merchandising industry. FMA designs, engineers and produces unique solutions that meet their client's specific brand marketing requirements. Headquartered north of Milwaukee in Grafton, Wisconsin, FMA has an assembly, production and fulfillment facility to accommodate the production and shipping of their products. Fortune 500 consumer products clients and retailers range from consumer electronics, gaming, home improvement and the vision care industry, to name a few. What sets them apart is their responsiveness and creativity proven by their commitment to quality programs and winning achievements.
Position Summary:
In the Account Executive role, you will generate sales of FMA's services to large Fortune 500 companies in the consumer products and retail industries. In this position, you will utilize strong sales techniques to pitch complex full-service promotional programs and point-of-purchase capabilities to prospective clients. You will perform research, lead generation and client presentations to build a solid pipeline to move the opportunities through the sales cycles. This is a highly solutions driven business development role where you will have the opportunity to grow the business, the client base, company revenues and your individual uncapped commissions.
What Makes this a Great Opportunity:
 Work with well-respected company and team of industry leaders
 Diverse clients at top level of industry with large brand name recognition
 Supportive internal teams in place to provide sales tools and handle project once sold in
 Out-of-home opportunity to be autonomous and entrepreneurial in nature
 No ceiling on compensation plan
Essential Responsibilities:
 Intangible selling: Ability to sell complex solutions to build credibility, trust and client perceived value. Work with end users in a collaborative fashion to understand and identify their business needs. Provide Leadership. Develop and recommend a solution.
 Opportunity Identification: Cold call, prospect, identify and develop business opportunities with new and competitive accounts. Proven ability to handle rejection.
 Opportunity Closure: Develop and deliver a well-structured presentation highlighting FMA services, experience and capabilities to gain client commitment. Present and sell the creative solution in response to client needs. Prepare sales contracts and close.
 Client Relationships: Develop and maintain client relationships regarding client requests, pricing, completion dates, status reports, distribution. Ensure customer satisfaction.
 Financial Skills: Prepare business transaction reports and record expense accounts. Apply basic financial concepts in analyzing client's finances and/or financial decision-making process for the purpose of recommending solutions.
 Industry Knowledge: Stay current with developments in graphic design, engineering, production and materials. Stay abreast of industry trends, new technology, different markets, competition, etc.
2
Travel Responsibilities:
 Requires travel from 10-40%
Success Criteria:
Your success will be measured based on:
 Annual quota
 Overall activity
 Ability to sell large volume to top companies
Basic Qualifications:
 Minimum 3 years' experience selling permanent merchandising programs/interactive kiosks
 Proven ability to generate leads and cold call prospects
 Proven track record of success in sales
 Proven ability to sell within a long sales cycle
Desired Experience and Traits:
 Excellent customer relationship management skills
 High sense of enthusiasm and energy
Educational Requirements:
 Bachelor's Degree
Compensation:
 Base plus uncapped commission potential
 Competitive and complete benefits
Novo Group, Inc. is an equal opportunity employer and recruitment services provider and does not unlawfully discriminate against any applicant or candidate on the basis of race, color, religion, sex, national origin, age, disability, sexual orientation, or any other class protected by federal or state law.
For Further Information Contact:
Dianne Scott
Senior Recruiter
[email protected]
773-297-7084
Mar 28, 2019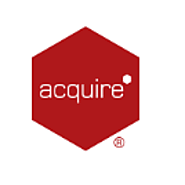 Digital signage, wayfinding company in the UK interested in hiring sales director for US. Past customers include Simon Malls and others. Large format touchscreens as a rule.
https://www.acquiredigital.com/
4
Sales Operations Director – Very Unique requirements, great role
Mar 26, 2019
We have a great client that is seeking to bring on a Senior Sales Operations Director – someone who can lead a company division to the next level. Their focus is Kiosk based ordering (think Fast food restaurants or order on-line groceries) to give 2 quick examples.
Currently a market leader on the hardware side, strong investments (M&A) on the software side are positioning them for even further growth. If you know anyone that would like to explore such a role, please have them reach out to me. Work remote (coupled with 50-75% travel). Total comp in the range of 250 – 300$K on plan (quartely bonus payout). Reports to the CEO of the company.
Thanks, have a great day.
Hollace Rooney
[email protected]
978.496.3446
Atrilogy Solutions Group
Mar 20, 2019 – harriscomputer.wd3.myworkdayjobs.com – 
5

We are currently seeking a Senior Sales Executive to join our DynaTouch team and interact directly with existing customers and prospects to promote sales of complete Kiosk Solutions, while focusing on our Healthcare and Human Resources verticals.
Travel will be as needed (up to 50% travel time). The selected candidate will need to relocate or travel to our HQ location in San Antonio, Texas for the first 6-12 months of employment. Candidates willing to relocate on a permanent basis will be given a preference, however remote employees will be highly considered given they have strong qualifications. https://harriscomputer.wd3.myworkdayjobs.com/1/job/Office—San-Antonio/Sales-Representative_R0005802