3D Print Kiosk  News
Article excerpt from Business News Daily on 3D printers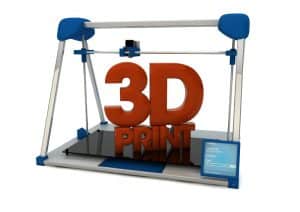 includes quote from Frank Olea of Olea Kiosks
Industrial grade 3D printers are still expensive, and many small business owners are unsure of what the technology can do for them. Most viral videos and articles that depict 3D printing showcase extreme cases that are years away from being realistically accessible for most small companies, such as 3D printing houses and cars.
Prototyping
One of the most common uses for 3D printing is prototyping, so it's no surprise that many of the entrepreneurs we spoke to use their printers to make prototypes in-house, either for themselves or for external clients.
Frank Olea is the CEO and owner of Olea Kiosks. His company uses 3D printing to help clients visualize the custom kiosks Olea's company makes. For Olea Kiosks, 3D printing prototypes is a vital part of the sales process and the design process. Olea explained, "Without a doubt, the design phase of a kiosk is the most sensitive. Drawings and other illustrations convey a meaningful representation of a concept for a custom kiosk, but 3D printing gives our clients something they can feel … We love it. Our clients love it." Without in-house prototyping, Olea's company would have to contract out the work, and the wait time between contracting and receiving a prototype would likely be too long for his clients. In his business, lost time translates into a lost sale.
Read the complete article on Business News Daily
More Information