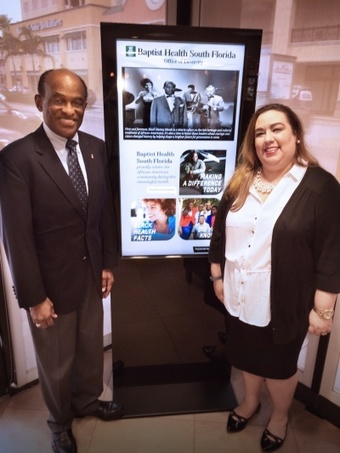 (BLACK PR WIRE) == Intermedia Touch is working with Baptist Health South Florida and has developed a state-of-the-art, digital interactive kiosk in recognition of Black History Month. The kiosk provides health facts and other historical facts and information on the African-American culture and diaspora.
Source: www.blackprwire.com
The dynamic 55" multi-touch educational kiosk includes key facts and information on health care services, local and national news of importance to all communities, and much more. Employees and guests visiting the facilities will have the opportunity to experience the kiosk while on the Baptist Health South Florida campus and will have an engaging experience on the historical significance of the African-American communities, with health facts, great ways to make a difference, and a "Did You Know" information section to gain insight on African-American heritage.