Kiosk Industry begins Jobs Board
March 28, 2019 — KI has now begun a public listing of positions available. If you are looking for a kiosk professional then send us the information and we will post, no charge. Or you can submit your own listing.
Mar 20, 2019 – harriscomputer.wd3.myworkdayjobs.com – 
0

We are currently seeking a Senior Sales Executive to join our DynaTouch team and interact directly with existing customers and prospects to promote sales of complete Kiosk Solutions, while focusing on our Healthcare and Human Resources verticals.
Travel will be as needed (up to 50% travel time). The selected candidate will need to relocate or travel to our HQ location in San Antonio, Texas for the first 6-12 months of employment. Candidates willing to relocate on a permanent basis will be given a preference, however remote employees will be highly considered given they have strong qualifications.https://harriscomputer.wd3.myworkdayjobs.com/1/job/Office—San-Antonio/Sales-Representative_R0005802
Sales Operations Director – Very Unique requirements, great role
Mar 26, 2019
We have a great client that is seeking to bring on a Senior Sales Operations Director – someone who can lead a company division to the next level. Their focus is Kiosk based ordering (think Fast food restaurants or order on-line groceries) to give 2 quick examples.
Currently a market leader on the hardware side, strong investments (M&A) on the software side are positioning them for even further growth. If you know anyone that would like to explore such a role, please have them reach out to me. Work remote (coupled with 50-75% travel). Total comp in the range of 250 – 300$K on plan (quartely bonus payout). Reports to the CEO of the company.
Hollace Rooney
[email protected]
978.496.3446
Atrilogy Solutions Group
Sales Director – US
Mar 28, 2019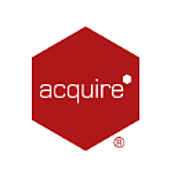 Digital signage, wayfinding company in the UK interested in hiring sales director for US. Past customers include Simon Malls and others. Large format touchscreens as a rule.
https://www.acquiredigital.com/