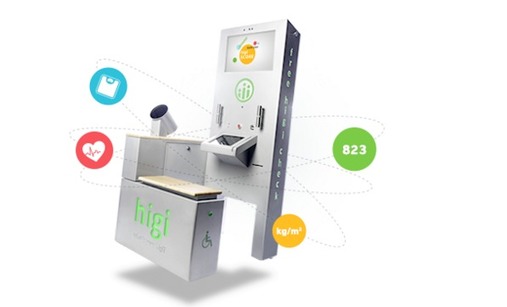 Higi currently has stations in nearly 10,000 retail locations and averages over one million tests per week, serving 30 million people. According to the company, one in ten Americans have used a higi station to monitor their health and approximately 75% of the U.S. population now lives within 5 miles of a kiosk.

"higi was founded on a simple but elusive idea: when individuals are empowered with their vital health stats (i.e., blood pressure, BMI, weight, pulse and body composition) and motivated through challenges and incentives, they make better decisions that lead to improved health outcomes," said CEO Jeff Bennett in a statement. "We are very fortunate to have investors and a board of directors who share higi's belief that small but meaningful steps can create lasting health habits."

In August, 2014, the startup merged with StayHealthy, a producer of affordable, medical-grade health monitoring devices, and formed the largest connected retail health kiosk network in the country. Since then, higi has added a mobile app and web portal, allowing users to easily collect, monitor, and share their health information. The secure platform also enables healthcare stakeholders to more efficiently engage with consumers and patients.

"higi is a unique company because it understands and delivers on the promise that consumers who are empowered with their real-time biometric data often make better health decisions," added William Wrigley, Jr., Chairman of higi.
Source: chicagoinno.streetwise.co