Outdoor Kiosk Design FAQ
July 29, 2018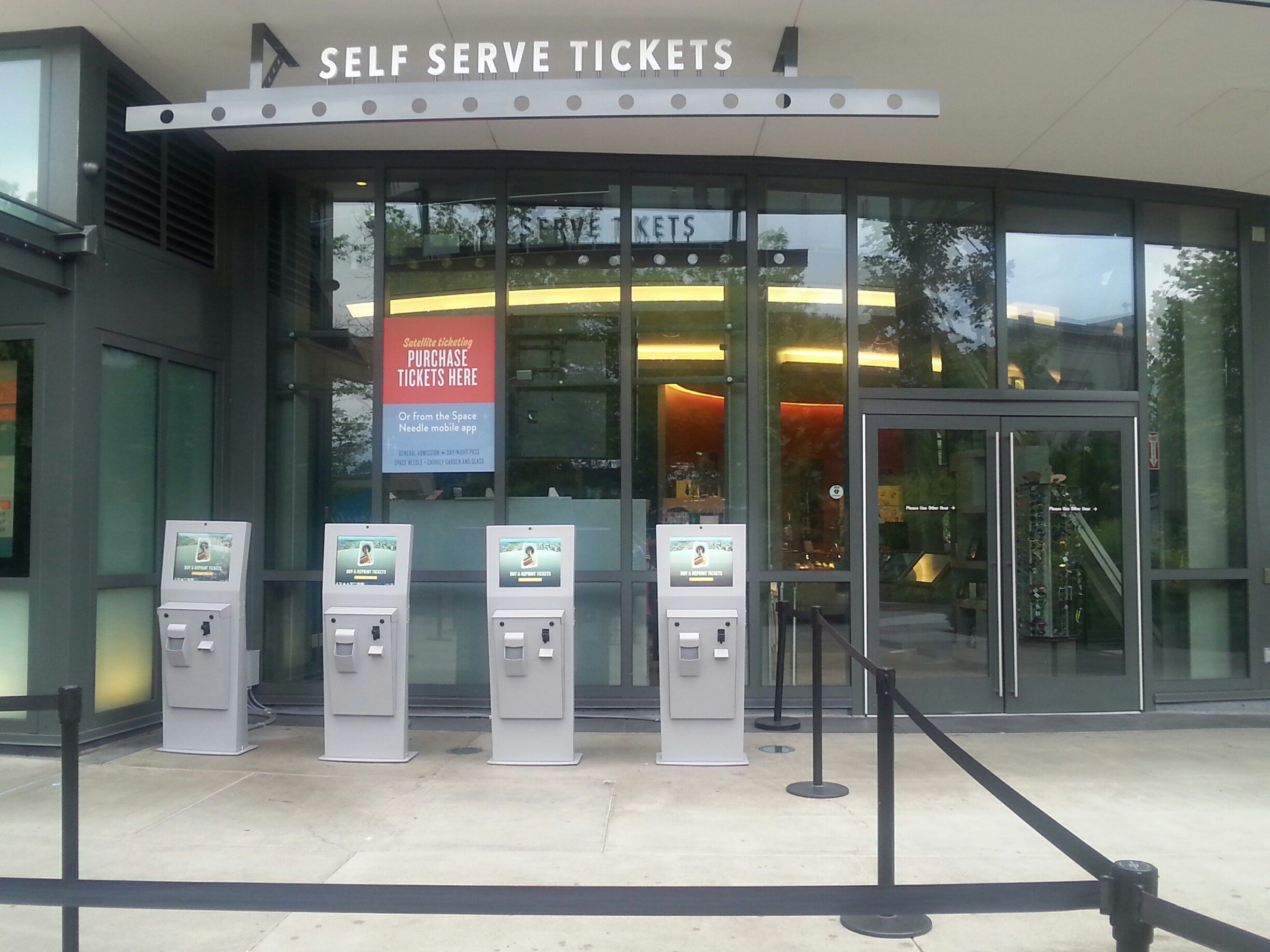 More and more uses are being developed for outdoor kiosks, but a successful deployment depends in large part on the vendor behind the project.
Interactive kiosks have become commonplace in restaurants, retail stores, health care facilities and other locations. But as technology improves and new applications come along, kiosks are becoming an integral part of the outdoor environment as well.
Opportunities for outdoor kiosk deployments include event ticketing, campus wayfinding and drive-through ordering, among others. Consumers today are increasingly pressed for time, and an outdoor kiosk can help provide the convenience they seek. It's likely that as the technology develops, new and as-yet unheard-of uses will be found.
But all kiosks aren't created equal, and that's particularly true when it comes to those designed for outdoor use. Not only can working with an experienced vendor go a long way to determining the project's success, it can help protect a deployer from regulatory liability and unnecessary maintenance costs.
In it for the long-term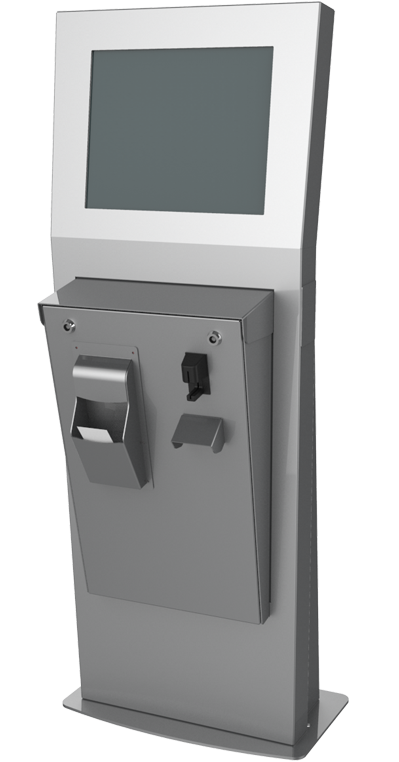 Obviously, an outdoor kiosk should be designed from the ground up as a watertight enclosure, with watertight seams and insulated inner walls to protect internal components from heat and cold.
In addition, a reputable vendor designs to UL guidelines to certify that the units are waterproof and safe to operate in rain or snow, and routinely implements UL testing on first prototypes for customers who require UL certification. Factors such as power, grounding and mounting are more significant factors with an outdoor kiosk than one located indoors, making adherence to UL guidelines of critical importance.
Outdoor kiosks also need to adhere to the same Americans with Disabilities Act guidelines as indoor units, ensuring accessibility for all users. Failing to do so exposes a deployer to fines and lawsuits that can run into many thousands of dollars.
Olea Kiosks, for example, incorporated those concerns when it designed and built 56 ticketing kiosks that were deployed as part of a front gate renovation and new attraction opening at a major theme park. The ADA-compliant kiosks are used by thousands of visitors every day.
To ensure they perform flawlessly over their intended 5- to 7-year lifespan in a variety of outdoor conditions, the kiosks included a custom interior air conditioning mount and 2" thick insulation to ensure low internal temperatures in an environment that can routinely exceed 100 degrees Fahrenheit. The enclosures were manufactured with powder-coated stainless steel and waterproof mounting points to protect from wet weather and eliminate the possibility of rust.
But while those are the obvious concerns, Olea took additional steps to address issues that may not have been so apparent.
The kiosks have a significant amount of artistic branding, allowing them to serve as decorative signage as well. The material used for the branding is designed to withstand fading, ensuring the devices look fresh and cutting-edge for years. In addition, because the kiosks are placed in a high-traffic area outside of the park near a number of retail and restaurant locations, they include a removable front cover to protect the touchscreen during hours when the park is closed.
The features Olea has built into its outdoor ticketing kiosks are embodied in the Seattle model. The Seattle includes a 19-inch high-brightness touchscreen with top-tier components built to withstand all types of weather conditions. Temperature control systems and IP65-qualified rating make the Seattle perfect for hot and cold weather deployments.
The Seattle also features a bolt-down base plate, allowing them to be securely mounted in places including sidewalks, parking lots and outside business entrances.
Capabilities include ticket and wristband printing, payment acceptance including EMV components and barcode scanning. The Seattle is ideal for event ticket sales, concessions and ride entrances.
Would you like fries with that?
Another area of growth for outdoor kiosks is the restaurant drive-thru lane. Combining the fact that a typical QSR does as much as 70 percent of its business at the drive-thru and self-order kiosks have been demonstrated to increase ticket averages by 10 percent or more, the marriage of fast-food drive-thru and self-order technology makes perfect sense.
In addition to the ability to automate the suggested selling process, self-order kiosks offer easy customization or orders, helping to boost sales. Customers may also indulge in the occasional splurge free of guilt, knowing the kiosk won't be critical of their meal choices.
Fast food giant Wendy's for example, has already rolled out kiosks at 300 of its stores with plans to add them to additional locations soon. Wendy's CEO Todd Penegor told the investment news site TheStreet that locations with self-order kiosks are seeing higher average checks and customer satisfaction scores, likely a result of their ability to allow guests to customize their meals.
"It's a part of the future of eating out," Penegor said.
Olea's entry into the drive-thru arena is its Detroit model. The Detroit includes a 32-inch sunlight-viewable touchscreen. (After all, who among us hasn't used our hand as a shield so we can see an ATM or Redbox screen?) The multitouch touchscreen provides an ergonomic interaction — whether from a sports car or large SUV.
The enclosure is designed to reduce power draw and includes options for custom branding and overhead signage. The devices can be installed as either freestanding units, two-sided or in-wall, column or post mounts. They also include presence detection to "wake up" the units when customers approach and marine-grade stereo speakers for communication with staff.
One major national sandwich chain has seen their drive-thru sales increase by 15 percent at locations where they have deployed an Olea drive-thru kiosk.
Kiosks for all seasons
Not all deployment locations are the same. Businesses are becoming increasingly aware of how their customers move through a location, and to maximize revenue they must be prepared to serve their customers wherever they may be. Kiosks can help optimize those transactions whether they take place inside the venue, just outside the front door or in the drive-thru lane.
Olea kiosks can be designed to withstand any environment, from summer in Arizona to winter in Minnesota. The company's engineers have options for solid-state heating and cooling systems to complete HVAC systems designed specifically for kiosks.
Olea's outdoor kiosks come with monitors from 8" to 84" or larger and can include payment, printers, solar, wireless and just about any other equipment that can be put into an indoor kiosk. The company uses only the most durable stainless steel and aluminum for its outdoor kiosks, running each through a multistage painting and plating processes.
Olea kiosks also feature automotive-style gaskets, compression-style locks, and unlike some galvanized electroplating and more, all to ensure an Olea outdoor kiosk will last as long and be a trouble-free as any indoor kiosk.
There are hundreds of applications suitable for an outdoor kiosk, and more are being developed every day. The best way to implement a successful outdoor kiosk deployment is to work with a vendor who is experienced in those deployments and has a track record of success. Olea Kiosks stands ready to help.
Tips for Outdoor Kiosk Deployments
A kiosk that faces either east or west is likely to have its screen in direct sunlight for at least part of the day. Facing the kiosk either north or south could enhance visibility.
Enclosures should be designed without seams and cracks that could serve as entry points for screwdrivers or crowbars, as well as dust and insects.
Deployers of smart city kiosks need to carefully consider the implications of including Internet browsing capabilities. When New York initially deployed its LinkNYC smart city kiosks, some people hogged the devices while surfing the Web, even pulling up chairs. Others used them to visit "inappropriate" sites.
Outdoor kiosks need to comply with regulations under the Americans with Disabilities Act. Failing to do so could lead to fines that run into the thousands of dollars.