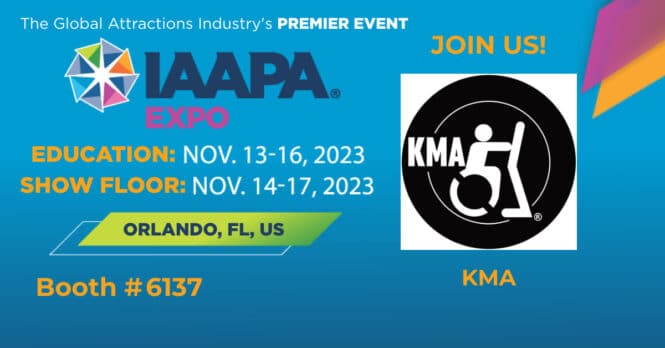 IAAPA Kiosks
Kiosk Industry and the Kiosk Association are at the upcoming IAAPA show in Orlando.  Booth# 6137. Ticketing and outdoor are major segments there; historically, it has always been "a good show".  This year it is SOLD-OUT and they've opened the parking lot to spillover wanna-exhibit folks (at a third of the regular rate. The month after IAAPA is DSE and many of our members will be there.
Special Events
IAAPA does have "IAAPA Celebrates" night Thursday night 7-1030 at SeaWorld.  Free food, drinks and rides. Bus transportation to and from the hotels.  Register for free Expo pass via us and you'll have member price of $199 instead of $399.
Immerse yourself in an extraordinary night of mesmerizing marine life, thrilling rides, and captivating attractions at SeaWorld, Orlando during IAAPA Celebrates. This exclusive, limited-capacity event is the perfect finale to a week filled with new connections, renewed enthusiasm, and unforgettable moments. Join fellow IAAPA Expo attendees in this unforgettable event!
About IAAPA
AAPA Expo is the premier global event for the attractions industry, bringing together passionate professionals from around the world to shape the future of creating unforgettable guest experiences. The trade show is held annually in November at the Orange County Convention Center in Orlando, Florida.
In 2023, IAAPA Expo will be held from November 14-17. The trade show floor will feature over 1,000 exhibitors from around the world showcasing the latest products and services for the attractions industry. There will also be a variety of educational sessions, networking opportunities, and special events.
IAAPA Metrics
Attendance: Over 50,000 attendees from over 100 countries
Exhibitors: Over 1,000 exhibitors from around the world
Educational sessions: Over 200 educational sessions led by industry experts
Networking opportunities: Over 100 networking events
Special events: The IAAPA Brass Ring Awards Gala, the IAAPA Attractions Expo Awards, and more
The following are the pavilions included:
Family Entertainment
First-Time Exhibitors
Food and Beverage
Games and Arcade
Inflatables
Operations Services
Rides & Equipment
Show Production & Design
Water Park
What You Can Expect to See in Our Booth This Year
IAAPA Kiosk Booth Pictures
Here is the Olea Kiosks model. This is used by hundreds of clients. Latest project is the Whataburger all-digital.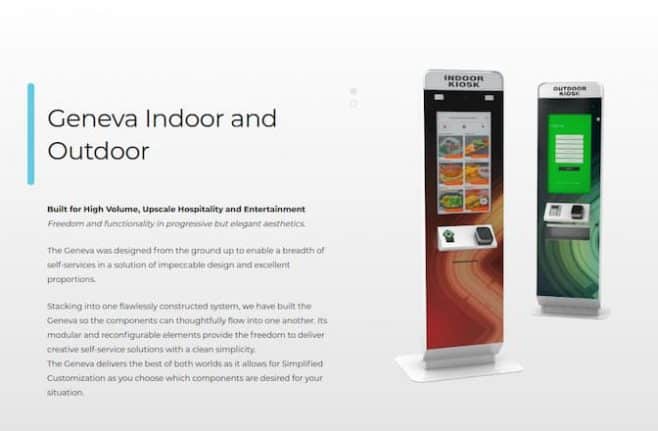 Pyramid