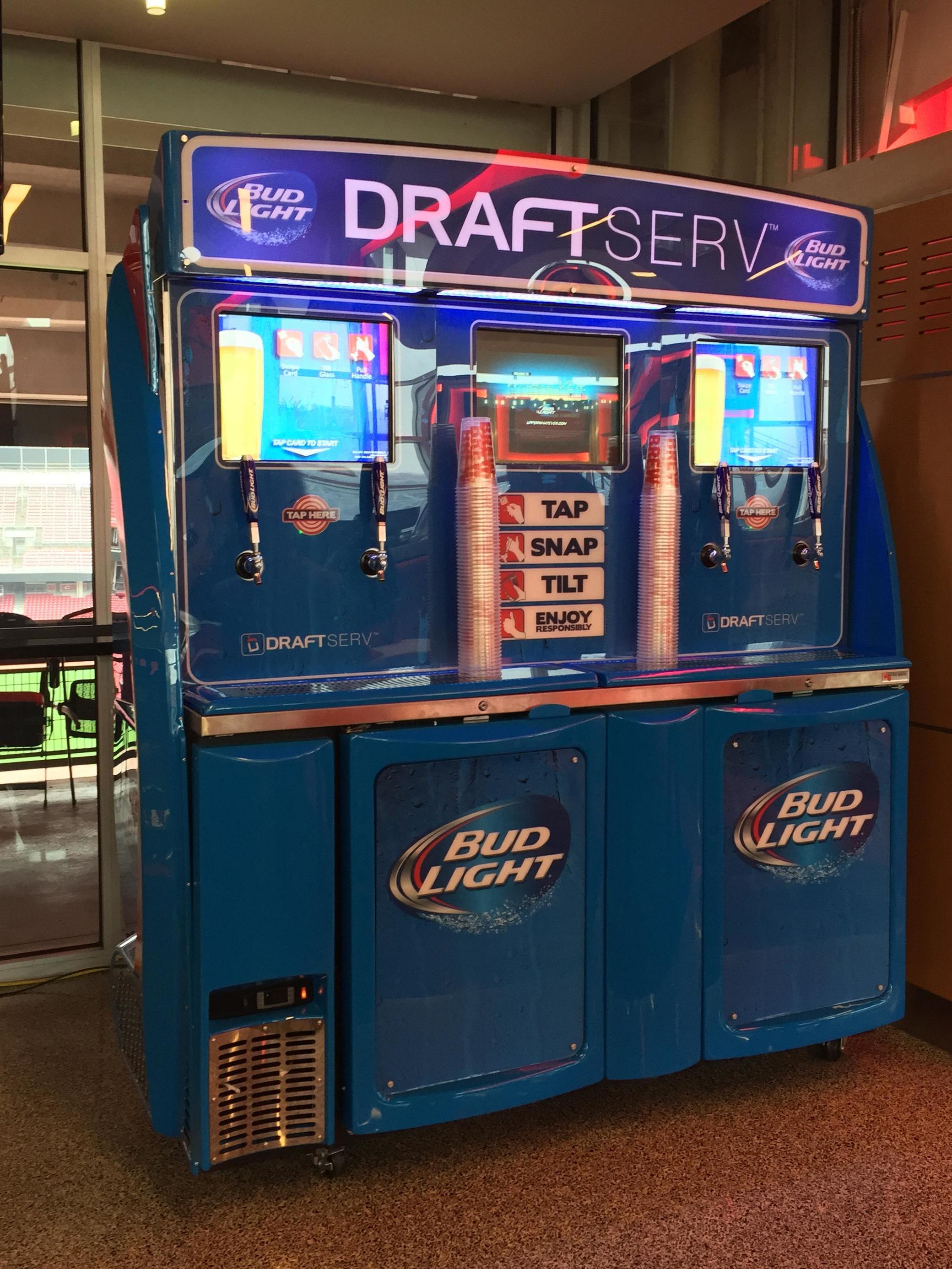 Delaware North Sportservice, the team's food provider, has installed 20 self-serve beer kiosks at Great American Ball Park for the 2015 season.
Source: www.sportingnews.com
The machines, produced by DraftServ Technologies and set up at 10 locations throughout the stadiums, allow fans to purchase cards in $20 and $100 increments to buy Anheuser-Busch products by the ounce.
Outside the ballpark, the stored-value cards will be sold at retail stores in Greater Cincinnati and can be used throughout the season, said Don Dierig, Sportservice's district manager.
In addition, Sportservice has set up four kiosks along the third-base side of the main concourse that allow fans to order and pay for food items for express pickup at six themed concession stands, including the region's famous Skyline Chili dogs. Those machines will be operational by the Reds' second homestand, starting April 24 against the Cubs.