2017 Recap – What's in-Store for Retail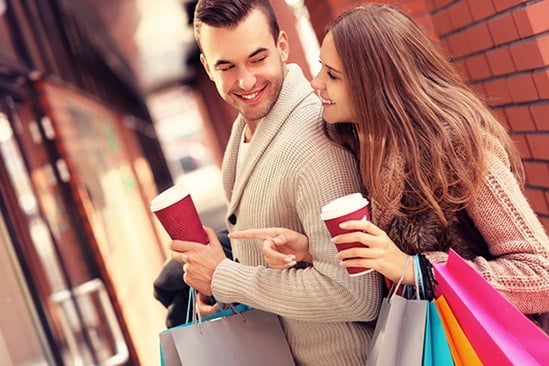 At this time last year, we sat down with our colleagues to discuss what 2017 had on the horizon for retail and how that would translate to in-store merchandising programs and displays.  Their thoughts were captured for our blog post 'What's In-Store for 2017.'  Were their predictions spot on?  Let's review…
Prediction #1: Retailers and brands are asking how they can shrink footprints within brick and mortar establishments and still focus on a targeted product mix for the consumer.
Valuable floor space in brick and mortar stores means displays have to adapt to the needs of retailers and possess a smaller footprint.  
Red Robin is an example of a brand that implemented this plan while not forfeiting important marketing initiatives. The restaurant group's branded gift card merchandiser offers gift cards, menus and brochures on an unobtrusive display that requires little restaurant real estate.
Prediction #2: In the New Year, retailers and consumers will be expecting more personalized experiences through today's technology that will enable a truly personalized offering.
It's no surprise that personalization is key to enriching a person's interaction with a brand.  After all, customizing an experience can help brands better meet a consumer's needs.  Nike's Digital Retail Experience is an exceptional example of seamlessly blending the retail experience with a shopper's desires.
PPG Pittsburgh Paint's Voice of Color program also brings a level of activation to the buying process with its PPG Color Work Station. Featuring a 42-inch touch screen mounted between paint chip display panels, customers can visit the interactive unit to browse paint choices by color, style and personality as well as find coordinating palette inspiration, view color-tip videos and product information, and paint a virtual room.
Prediction #3: With an increasing number of millennials becoming primary household consumers, self-help retail will likely be expanding, making an effective point-of-purchase program essential for brick and mortar stores in 2017.
Imagine running into the grocery store for a few essentials and skipping the wait in line.  Currently, Kroger is testing its 'Scan, Bag, Go' shopping experience to address this longstanding consumer pain point.  Customers use electronic devices found on kiosks at the front of the store to scan items and bag them before paying electronically and heading home.  
The program is already available at select Cincinnati area stores, with the plan to be in 400 stores nationwide by next year.
Prediction #4: The industrial internet of things will come into its own in 2017 because of the strategic benefits that IoT affords, such as cost efficiencies, convenience and consumer personalization experiences.
The internet of things buzz phrase has gained traction, with HubSpot's marketing blog devoting an entire post on "why we should care – a lot."
From smart refrigerators to in-home puppy cams, 2017 has seen people embrace the convenience of being connected at all times.  But how does this continue to influence the POP industry?
As brands focus energy on ensuring their products create accessibility for customers, point-of-purchase manufacturers will be trusted to envision ways to highlight those features to intended audiences through in-store merchandising.
"We are the last three feet of marketing," says Ron Bowers, Senior Vice President of Business Development at Frank Mayer and Associates, Inc. "It's the point where consumers make the decision to purchase.  And because smart home technology is still new and constantly evolving, it's our responsibility to create awareness and educate customers through displays that showcase product benefits, convenience and more."
As the internet of things flourishes, the POP industry will remain an essential component to brands looking to inform customers on how their products can make life simpler.
The overall consensus?  We think we did pretty well anticipating what 2017 would bring.  Did any big trends miss our radar?  We'd love to hear your thoughts.
And of course, stay tuned for the 'What's in Store for 2018' post next month!
For more information visit one of our sponsors: