Used Kiosks for sale 2023
We maintain a list on list.ly for used kiosks for sale — https://list.ly/list/2tvX-kiosks-for-sale-used-and-new-make-an-offer.
So far this year we have a couple of opportunities.  Companies looking to sell kiosks they bought as "things changed" or variety of reasons. They are will to sell at a reduced price and often will consider donating them if the cause is right.
Contact [email protected] if interested in making an offer or applying for donation.
Stand-up kiosks
qty 4
originally configured for temperature scanning
fully operational and in very good shape
110V
Android
Outdoor Kiosks
---
More Posts
Kiosks for Sale Examples
Indoor Ticket Kiosk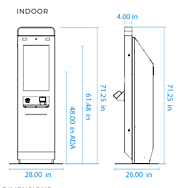 Specs:
o qty 24 units
o 27″ portrait touch screen
o Windows 10 Pro 64
o Boca ticket printer with RFid
o Custom 80mm printer
o Scanner (3330G)
Make offer or possible donation
o Logitech webcam
o contact [email protected]
o Verifone UX
o PC Prox+ Enroll
o Unmanaged gigabit switch
Condition – brand new. Client changed course at last minute
Temperature Kiosk with 22″ Android AIO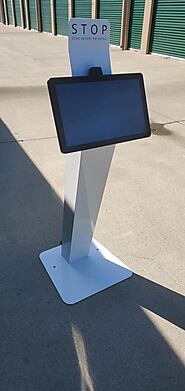 Condition: Screen – Used (no cracks, fully operational). Stand – Typical wear & tear (has some dust, no dents or missing panels)
Make offer or possible donation
Components: Temperature Kiosk w/ AC plug, Model# IRV (Irvine Standing Temperature Scanning Kiosk)
Screen Orientation: landscape touch
Manufacturer: Olea
Product Page: https://www.olea.com/irvine-temperature-scanning-kiosk/
Value (est.): Donation (or any value you think is fair/good deal)
Retail: $2600 est.
Number #: 4
Contact: [email protected]