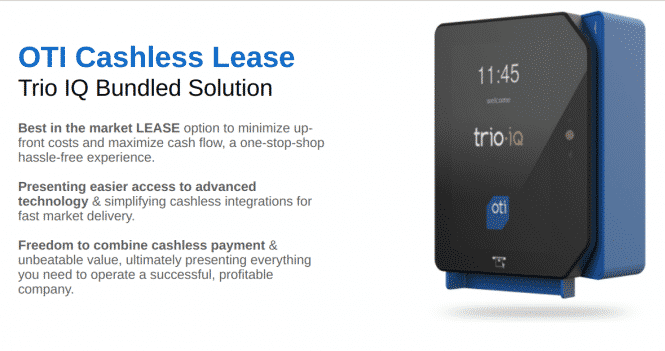 New EMV Solution by OTI Cashless
New payment platform for EMV announced by OTI Cashless.
Bundled lease contains
• Warranty (36 months)
• RMA (OTI policy applies)
• Remote Software Upgrades
Visit OTI for more information
Download the Cashless Lease brochure
---
Best in the market LEASE option to minimize up-front costs and maximize cash flow, a one-stop-shop hassle-free experience.
Presenting easier access to advanced technology & simplifying cashless integrations for fast market delivery.
Freedom to combine cashless payment & unbeatable value, ultimately presenting everything you need to operate a successful, profitable company.