Kiosk Manufacturer Association with ADA, NRF, and Emergency Kiosk updates
PRESS RELEASE
UPDATED: OCT 8, 2018 05:00 MDT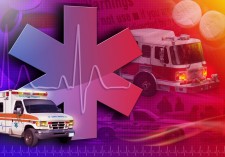 EASTLAKE, Colo., October 8, 2018 (Newswire.com) – The Kiosk Manufacturer Association (aka KMA) is pleased to announce the appointments of inaugural Chairpersons for the ADA and Accessibility Committee.
Laura Miller of KioWare (https://kioware.com) and Randy Amundson of Frank Mayer, Inc. (https://frankmayer.com) have been named as Co-Chairperson for the ADA and Accessibility Committee. Both Laura and Randy have extensive experience in both software and hardware aspects of self-service technology and how assistive technology best serves the public.
The Kiosk ADA and Accessibility Committee includes:
As of 2015, according to U.S. Census surveys, over 12% of all persons in the United States have some type of disability and that number is growing.
To help address disabilities and the ADA regulations, the KMA has recently released a proposed framework for Voice Recognition and Speech Command.  Working with the U.S. Access Board directly, the KMA is hopeful that a proposed Code-of-Practice can be adopted for this type of assistive technology. Public comment and working group participation is encouraged and only requires expertise and experience.
This is intended for global adoption with much of the input by the UK's Royal National Institute of Blind People (RNIB)
In another related public service, the KMA recently released a white paper describing emergency alert and detection technologies for public terminals for use in education, government, retail, transportation, hospitality and entertainment segments. Smart City and smart transportation are target markets. Mission critical public safety tools are the proposed end solution.
The purpose of the document is to define how Wayfinding Technology, Digital Signage and Kiosks can be networked and used to detect and/or prevent active shooter and mass casualty attacks and expedite the response of Law Enforcement and Emergency Services First Responders to catastrophic events in large public venues. We focus on several of the most respected technology providers in the industry and how they would each play a critical role as foundational partners to bring a combined solution to market.
The KMA has joined as a member of the National Retail Federation in order to help communicate education and issues on self-service kiosk technology. The most public iteration of this technology is in the QSR or Fast Casual segment where companies such as McDonalds and Wendy's have chosen to adopt in order to serve all of their customers as they wish to be served.
In January 2019 in New York, the KMA will be exhibiting on the main floor of NRF's Big Show and will be accepting members from providers to deployers. An Advisory Panel of companies deploying self-service which can provide their unique perspective on all of the above issues is the objective.  See us in 1725.
Kiosk Hall of Fame – we are now taking nominations for hall of fame candidates. Marsha Mazz of U.S. Access Board, John Glitsos of FirstWave and Dave Heyliger of Rocky Mountain Multimedia are the initial candidates. See https://kioskindustry.org/kiosk-about/kiosk-hall-fame/
For more information on all of these items, visit https://kioskindustry.org the communication site for the KMA. You can also contact Craig Keefner the manager at [email protected]
We want to thank our supporting sponsors:
"Satellite" websites include RetailSystems.org, Selfservice.io and ThinClient.org.
We are hosted at Rackspace, the premier hosting solution (especially during Prime Day). Last month we had 35,000 unique visitors, last 30 days Cloudflare humans = 28,500
Join our LinkedIn Group with over 1600 members.
Source: Kiosk Manufacturer Association