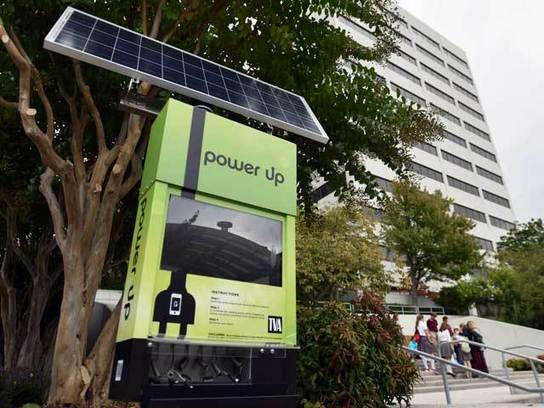 Charging Kiosk News

Visitors to Knoxville's Market Square can change their devices for free with a new solar-powered charging kiosk installed by the Tennessee Valley Authority.
Source: www.wate.com
The kiosk is located next to the TVA fountain across from the square on Wall Avenue and can charge up to six mobile phones or tablets at a time with a variety of built-in cable connections. The kiosk is operational 24 hours a day and can run for up to two days without sun.