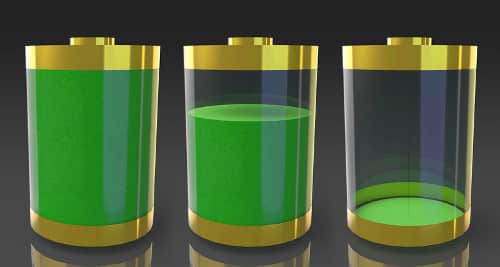 December 2021 — Charging kiosks began as mobile phone charge kiosk but in late 2021 they have evolved to EV charging kiosks for automobiles. Adding charging stations to retail locations such as shopping (Kohls e.g.) to restaurant rapid charge have added a new dimension to the value of these units. Typically Google Maps will identify and prompt users for nearest charging station and if they can get a hamburger or do some Christmas shopping at the same time, well all the better. Here is some curated news:
Mobile Phone Charging kiosk helping venues head off a growing health hazard.   
By Richard Slawsky contributor originally published 7/24/2016  — see the update on EV Charging Kiosks from 2021
We've all felt it. It's that feeling of panic deep in our gut when we realize our cell phone batteries are on the verge of dying.
A study by mobile phone maker LG Electronics dubs that feeling "Low Battery Anxiety," and nine out of 10 people in the United States feel it when the charge on their phone battery drops to 20 percent or lower. Symptoms of the affliction include asking a total stranger to borrow their phone charger, ordering something at a bar or restaurant just to use their power outlet or arguing with a significant other or romantic interest because of unanswered calls or texts.
Fortunately, innovative kiosk manufacturers and deployers have
introduced a cure, rolling out units in airports, retail locations, sports arenas and other venues that allow consumers to charge their mobile phones and obtain quick relief from the dreaded condition.
A growing health hazard
There is little doubt that mobile phones have penetrated nearly every aspect of our lives, and increasingly those phones are of the smart variety. A February report by research firm comScore indicates that nearly 199 million people in the United States own a smartphone, or more than 79 percent of the overall mobile phone market. People are choosing smartphones not just for personal use, but to help them run their businesses.
And the use of tablet computers is growing as well, with research firm eMarketer predicting the number of tablet users around the world will grow to 1.43 billion in 2018, up from 1 billion last year.
With such incredible growth, it's no surprise that Low Battery Anxiety is becoming a significant health problem, and that kiosk companies are rising up to meet the challenge.
Because the market is relatively new it's difficult to pinpoint specific numbers, but a Google search of the term "phone charging kiosk" indicates dozens of players, with units deployed in thousands of locations around the world. The field is served by established manufacturers including Olea Kiosks, KioWare, KIOSK, Parabit Systems and Frank Mayer & Associates Inc., along with younger deploying companies including ones like ChargeItSpot, goCharge, Brightbox, Veloxity and ChargeTech.
Baltimore-based NV3 Technologies was one of the earliest entrants into the market. The company is now the largest player in the market, with thousands of kiosks across the United States and in three other countries.
"We saw early on that the need to charge your phone was going to become a big problem, and we were right," said NV3 co-founder Ryan Doak.
Phone charging kiosks operate in a number of different ways. Many feature an assortment of charging cords that fit most popular phone models, while some feature Qi, or wireless charging. That method delivers a charge inductively, with the user simply placing their phone on a pad to receive a charge. Still others rent portable battery packs that users return to a kiosk when they're through.
And those units are popping up everywhere. In 2014, Olea Kiosks was approached by outdoor advertising firm JCDecaux Airport Inc. to design and manufacture a digital charging station kiosk. The end result was a sleek, eight-foot-tall unit that features four wireless charges, eight 110-volt outlets and six USB ports. The partners have deployed more than 250 kiosks in seven major airports around the county:  Miami, Newark, JFK, LAX, Houston, Boston and Orlando.
Chromebook charging another growing opportunity
With many schools faced with the dilemma of needing to provide digital tools to students while at the same time seeing budgets cut to the bone, the Chromebook has emerged as a solution of choice.
Chromebooks are laptop computers running Chrome OS as their operating system. The devices are designed to be used primarily while connected to the Internet, with most applications and data residing in "the cloud."
Chromebooks are sold mainly by Google and its retail partners, with schools its largest customer category. Google also markets the low-cost devices to first-time computer users and those seeking a second, backup computer.With
Google also markets the low-cost devices to first-time computer users and those seeking a second, backup computer.With Chomebooks becoming increasingly prevalent as a teaching tool, schools are looking for ways to charge a large number of devices at the same time.
That has led to the development of the Chromebook Charging Cart, a mobile unit that can charge as many as 36 Chromebooks, Ultrabooks or Netbooks at the same time while keeping them secure in a locked cabinet. Others are looking at NV3 Technologies hightop table to charge Chomebooks and laptops.
And the need for Chromebook charging solutions is like to remain strong for the foreseeable future. Chromebooks for educational use rose from 38 percent of device sales in 2014 to more than 50 percent in 2015, according to research firm FutureSource, topping 56 percent by the fourth quarter.
"The momentum behind Chromebooks continued to be driven by the need for districts to implement online assessments and Chromebooks have provided a cost effective way of doing this, as well as providing efficient device management both inside and outside of the classroom," according to the FutureSource report.
In May, fashion retailer Neiman Marcus announced plans to deploy 37 ChargeItSpot phone charging kiosks in 30 of its stores. The kiosks allow users to charge their phones in a secure locker while they shop.
And when Clark Kent visits New York, he may end up changing into his Superman outfit at a phone charging kiosk instead of a phone booth. In June the city rolled out the first of 7,500 planned LinkNYC kiosks, designed to replace outdated pay phones with kiosks that offer ultra-fast Wi-Fi, a tablet for web browsing and two USB ports for charging mobile devices.
Increasingly, venues such as bars, restaurants and theaters are partnering with kiosk makers to deploy custom solutions as a free amenity for their customers
"There is immense potential for deployment of custom device charging station solutions," said David McCracken, CEO of York, Pa.-based kiosk and digital signage software provider LiveWire Digital.
"The technology is already developed," McCracken said. "Custom projects should begin popping up in short order, particularly given the endless ways to tie this into customer data collection, engagement, retention and experiential advertising."
A choice of business models
Of course, although it's clear that phone charging kiosks offer great benefits to consumers, for the technology to be successful in the long run it needs to offer a benefit for the deployer as well.
There are currently a number of models by which companies are using phone charging kiosks to promote their brand and boost their bottom line.
"We sell and straight-lease our units," said Billy Gridley, CEO of New York-based phone charging kiosk provider Brightbox.
"The venue chooses whether to offer the charging amenity on a complimentary or pay-per-charge basis," Gridley said. "Almost 80% of our globally deployed units are offered as a free amenity; brands and sponsors customized the kiosks with on-panel and on-screen content."
Brightbox' kiosks include several secure charging compartments, accessible by swiping a credit or debit card or by entering a code on the screen. The customer simply plugs in their phone, closes the compartment and walks away. A light glows green on the door of the compartment when the charging is complete, usually in about 35 minutes.
Brightbox' Mark3 kiosk can be wall-mounted, table-top counter-mounted or freestanding stand-mounted. The company has more than 700 units deployed around the United States and in six other countries.
While Brightbox and others are targeting the pay-per-charge, advertising-based and brand-building models, others are finding success targeting a specific niche. New York-based ChargeItSpot, for example, targets retailers who want to offer phone charging as an extra service to their customers.
NV3 Technologies manufactures a variety of kiosks from lockers to solar-powered, but the most popular by far for the company is the hightop bar table, Doak said. The table fits into many environments from the obvious bar to tradeshows, events, universities and corporate lounges, allowing users to carry on a conversation while they charge their phones. The table can operate from a standard outlet or from a proprietary battery configuration allowing you to cut the cord.
ChargeItSpot's kiosks also feature multiple secure lockers, each with a number of charging cables. The kiosks can charge about 98 percent of the phones on the market today. The company offers its kiosks in the United States and has recently expanded into Canada, partnering with retailers including Bloomingdales, Nordstrom and Urban Outfitters as well as a number of casino operators to locate kiosks in those venues.
"People can lock up their phone and continue with their shopping," said Sheri Tate, senior vice president of product strategy with ChargeItSpot.
Customers access the lockers by entering their 10-digit phone number and choose a secondary security image on a 17-inch touchscreen on the face of the unit. Those screens are customizable with content provided by the retailer.
In exchange for a free charge, customers agree to accept a single text message from the retailer, allowing the retailer to build a database of the customers already in their stores.
The devices can also be accessed via a loyalty card, encouraging customers to sign up for a player's card if they don't already have one.
"Casinos have been one of our most successful partners," Tate said.
"They receive thousands of visitors every day, with many of them staying on the gaming floors for long hours," she said. "We wanted to give those customers a free amenity that would ensure an all-day connection. Our casino partners love how the charging kiosks encourage their customers to stick around and play longer."
And that ability to capture customer data is proving to be one of the key benefits for retailers and other venues in providing charging services as an extra amenity. ChargeItSpot, goCharge and others offer the ability to capture email addresses, conduct customer surveys and gather mobile numbers via the attractor screen in exchange for a free charge.
"It's the wave of the future, because you can interact with the customer," said Bill Landau, senior vice president and director of sales with goCharge. The company has kiosks deployed throughout the United States and is expanding into Canada. It has also leased units for use in Mexico and Europe, and recently introduced what it terms "intelligent units," specifically designed to trade a charge for customer info.
"The ability to gather than information can be very valuable for a business seeking to capture new business and build a customer database," Landau said.
Quotes
BrightBox – we have a kiosk product connected to and supported by a robust "open" Linux platform with web portals for: fleet management, content management, and data management and reporting (usage, survey data, email and SMS address collection, and audience measurement via our  BrightEyeQ software and the on-unit camera. We permission our venues and partners to go onto our platform to run their businesses. Our operators (Brazil, Mexico, UK, Canada, Sweden, Chile) manage their connected kiosks on the platform; our clients manage their ad content and interactivity campaigns. No competitor does this for clients.
Kiosk Solutions Magazine Writeup on Charging Kiosks
We recommend the recent writeup in Kiosk Solutions Issue 2 which covered phone charging. See the online magazine here.
If Ian Hobson has his way, your phone will never run out of power again. Using an innovative charging service he aims to deliver secure, free charging in public places around the world. ChargeBox in UK.
Modern life relies heavily on smart devices, in particular mobile phones. With a pocket-sized device offering quick and easy access to the Internet for socializing, entertainment, good old-fashioned phone calls and more, it's no surprise we use them so much. We could live without them, of course, but when the power runs it can sometimes feel like the world is about to end. And that's exactly where ChargeBox comes in…
1. How did you come up with the idea for ChargeBox?
It all started before the smartphone revolution, when battery life was fantastic. Because of this people often went out without their charger, But when the battery finally did run out, it was difficult for people to charge their phone again. We wanted to solve this problem.
Our initial success was with travellers who needed to charge their phones when in transit.
Once smartphones came along people began carrying their charger with them more because battery life was significantly reduced. But even with a charger to hand it's not always possible to access a power outlet, and this is where we come in. And since charger connections have been reduced to just two main types – Apple and Micro USB rather than a unique charger for almost every phone, this side of the service is now much simpler than it was when we first started.
2. Why offer free charging?
Adoption of a free charging service parallels the way free WiFi proliferated a number of years ago. Public WiFi has been around for a while now, but in the early days it was expensive to use and the uptake was extremely limited. Now it's even more readily available, and most importantly, it's often free. The result, as you'd expect, is increased use and we think charging will follow the same path.  In the run up to the Olympics Westfield Shopping Centre wanted to begin providing free WiFi to visitors.
They also wanted to offer free phone charging, and approached ChargeBox for a solution that would work in this type of location. A charging box that was secure was essential to this, along with a simple service anyone can use. Our goal is to make as many charging  stations as possible around the globe free. Making them free relies on sites paying for the service  themselves, or using sponsorship in some form. Retailers will often skin the units to keep them in-line with their brand.
3. What are your target sectors?
For that and more you need to visit the online magazine here.