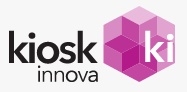 MyBilet is a key player in Turkey's entertainment sector, selling more than 37 million concert, movie and event tickets a year. MyBilet has recently chosen to work with Kiosk Innova to expand its self-service ticket sales.

Source: www.virtual-strategy.com
The collaboration between MyBilet and Kiosk Innova has led to the deployment of dual screen kiosks throughout Turkey's most prestigious shopping centres and in cinemas working in partnership with MyBilet.