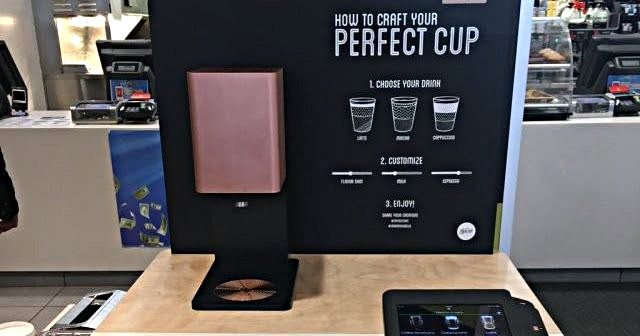 Calls for a minimum-wage hike nationwide and in Illinois are increasingly met with businesses' use of technology to cut costs.
Source: www.illinoispolicy.org
Chicago is one of 300 cities worldwide where strikes and
protests are scheduled. SEIU has spent $70 million on its Fight for $15 campaign. The union's Local 73 represents more than 28,000 government workers in Illinois and Indiana.
Protestors may want to stop by the McDonald's at Adams and Wells to meet their replacement – an automated McCafé kiosk.
The store, which is anticipating Chicago's minimum-wage increase to $13 an hour by 2019, is testing out coffee kiosks in the restaurant instead of having employees serve it. The kiosk features a touch-pad for ordering and paying. The screen also prompts customers to answer questions about their kiosk experience, giving the impression this is something that could be adopted as an alternative to hiring. This kind of automation, which replaces a human employee with technology, is one of the unintended consequences of Chicago's minimum-wage increase.
It may not just be a coffee machine either. Other McDonald's locations have used self-service kiosks with touch-screens for paying. And while self-serve kiosks don't seem too unusual, San Francisco-based Momentum Machines has created a robotic hamburger-making machine the company claims can produce 400 high-quality burgers in an hour with minimal human supervision.