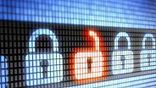 Intel Security today announced they are collaborating with KIOSK Information Systems (KIOSK), the global leader in custom self-service solutions, to provide even better retail kiosk security options. KIOSK provides licensing options for deployers to secure their self-service retail platforms with Intel® Security's McAfee Integrity Control™ technology before shipment and installation, enabling safer connected Internet of Things (IoT) devices used by consumers and global retailers. 
Source: www.marketwatch.com
Security takes on new significance every day.  Ideally some sort of protective framework  is used in conjunction with industrial long life cycle PC.  Using corporate PCs requires scrubbing.