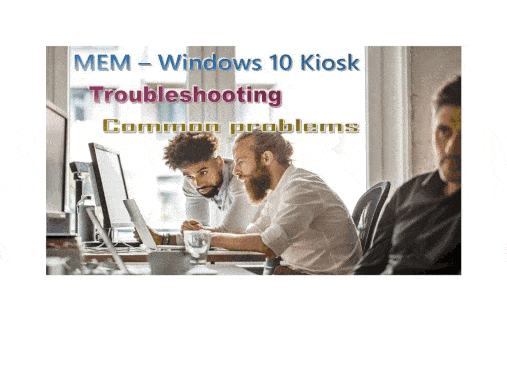 Kiosk Mode and Windows
Good article on the difference between kiosk mode in Windows 8 assigned access mode
Excerpt:  Windows Kiosk Mode (aka Assigned Access)
Windows Assigned Access is a feature that lets you restrict a specific standard account to using only one Windows Store app. For example, you can restrict customers at your business to using one app so your PC acts like a kiosk.
Whenever someone signs in with the specified account, they'll only be able to use that one app. They won't be able to switch apps or close the app using touch gestures, a mouse, the keyboard, or hardware buttons. They also won't see any app notifications.
In a self-service kiosk environment you might select Internet Explorer as your one app to run and point that at your kiosk application website.
Unfortunately, there are several limitations to Windows Kiosk Mode that will cause big problems, particularly in an unattended kiosk environment…
Malicious users can potentially access the operating system, manipulate files, steal customer data in a number of ways.
Users can browse to ANY website since there's no ability to restrict the browser to certain websites
Printing will popup the print dialog box, thereby confusing users and compromising security
Downloading malicious files can corrupt the operating system and compromise user data
System shortcuts like CTRL-ALT-DEL are not blocked, giving the attacker the ability to disrupt your kiosk and compromise security
No support for payment devices (bill acceptors, credit card readers, etc…)