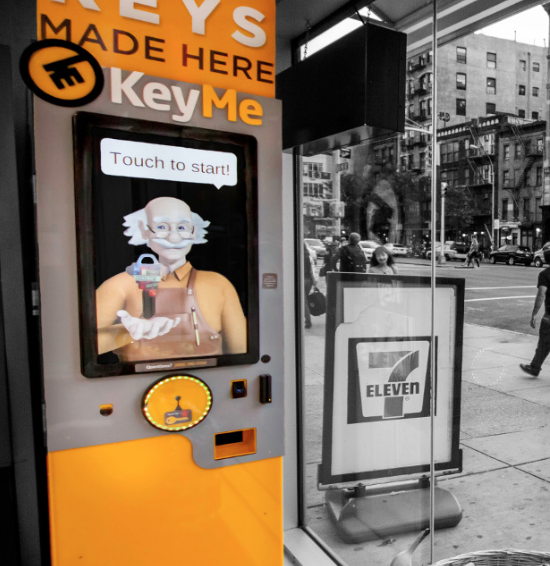 KeyMe, the rapidly growing NYC based company that is revolutionizing the locksmith industry, today announced that the company's new retail kiosks are going to be deployed in over 100 locations across the U.S. before the end of the year, including over 20 locations in the metro NYC area beginning in November.
Source: www.twice.com
The new kiosks will be able to copy car keys, both with transponder chips and those without. This is an industry game-changer as this is the first time car keys have ever been able to be copied at a self-service kiosk.
These next generation kiosks are also integrated with the popular and free KeyMe mobile app, creating a seamless multi-platform experience – keys can be saved, accessed and then printed at the kiosks or via mail. The KeyMe iOS mobile app has hundreds of thousands of customers storing their keys and a new Android app is set to be released in November.