Kiosk RFP Projects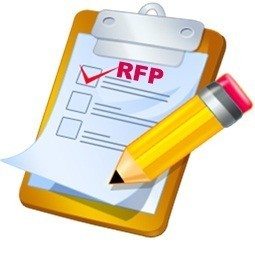 Requests for kiosk RFP projects and proposals come out all the time. Here at Kiosk Industry Group we track and list some of them. Included are current Kiosk RFPs and also completed RFPs for Kiosks, ATMs, and Digital Signage (aka Digital Sign).  Sponsors at medium to high level on the site get advance notice + details + this listing is just a highlights summary.
Here are some of the recent Kiosk RFPs and Digital Signage RFPs by date. Check the digital signage and smart city pages for those RFPs.
December 2018

DHS ICE
VA Health Check
California CUSS kiosks
Washington Lottery RMU
CA Micromarket
La-Z-Boy
CONNs

November 2018

Campus ID System
Canada Registration Kiosks
Cemetary System
KY Digital Signage
TX Patient Kiosks
RFPs so far Nov9th

October 2018

Oregon Lottery
Wayfinding Rochester
NY Lobby Kiosks
Alabama Kiosks Addendums
CA Interactive Kiosks
TX Laptop Vending
VA Medical Sources Sought

September 2018
August 2018

Colorado Digital Signage
Meckleburg Digital Signage
Brig Entertainment Kiosks – Federal
Alabama Lobby Kiosks
Digital signage Omaha
Kansas Bill for Courthouse
another 15 or so

Jul 2018

Digital Interactive Kiosks for Detroit
Honolulu Digital Signage
Digital Signage Illinois
Northern Colorado Digital Signage
Biometric Federal
Chicago Kiosks
Another 20 or so

Jun 2018

Kansas City Comprehensive Smart City Partnership with Kansas City, Missouri. The City seeks to partner with a firm to provide a fully integrated suite of sensors, networks, and data and analytics platforms that will result in the City becoming the first true Smart City in the world. Due Date: 7/31/2018
Alaska outdoor digital payment
Army QFlow
NY DMV
Orlando Transportation RFP
Numerous corrections & visitations

May 2018

St. Louis — new due date of March 2019
Orange County LED Smart Touch Displays – link
Alabama Lobby Kiosks
US Marshals Biometric kiosk
North Carolina Wake ID kiosks
CT MicroMarket RFP
Numerous corrections & visitations

April 2018 

Alberta loyalty promo awarded (Blake Jarrett won)
Chicago parking
Henrico jail
Texas DMV queuing
Minnesota self-ticketing
Charleston Intelligent Lockers
Charleston mobile ticketing example — Mobile-Ticketing
Utility payment (no kiosks) example —  Peoria

March 2018

West Hollywood Smart Pilot
Rockville Bill pay
Texas Tech printing kiosks
Big cross-country inmate RFP out of Nevada
Jeffco digital touchscreen kiosks
Multiple wayfinding projects

Feb 2018

California Payment Services
Automated Passport Control Kiosks
Coachella Utility Bill payment kiosks

January 2018

Charlotte Digital Information Kiosks – extended (see Smart City Update page).
Atlanta Digital Information Kiosks – extended
City of Tacoma Remote Pay —  The Council planned to approve the following: Award: Remote Pay Station Kiosks Vendor: Citybase, Inc., Chicago, IL Amount: $339,902.00, Plus $62,656 annually for three years for implementation and support $527,870.00. Other bidders: KIOSK and TIO

December (2017 partial)

Monroe Community College – is seeking proposals related to website accessibility auditing. The College has entered into a voluntary resolution agreement with the Office of Civil Rights related to the accessibility of its website. As part of this agreement, the College needs to engage the services of a corporation or an individual to audit the College's content and functionality on the website, including, but not limited to, the home page, all subordinate pages, and intranet pages and sites, to identify any online content or functionality that is inaccessible to persons with disabilities.
We added Charlotte Smart City to smart city update
We added New Jersey to smart city update

November (2017 partial)

——————————–
October (2017 partial)

CSP Micro Market Kiosks
Orange County Digital Signage
Sarasota Free Standing
Fifty Walk In Payment Location

——————————–
September  (2017 partial)

Spokane Digital Sign SOlutions
JEA Walk In Payment
Wichita Library
Brig for Navy
NC Tax Payment kiosks
Atlanta Citizens Kiosks (Smart City stuff)
Virginia EMR Wall kiosks
Harris County Queue kiosks
Oregon Lockers
VA
Roosevelt Banking Kiosks

——————————–
August  (2017 partial)

Klamath Fall Digital Signage
Cleveland Transit Kiosks
CIVIQ ADvance info
Fort Polk Lobby KIosks
Navy Tablets
VA Ohio
Texas Payment kiosk
Vetlink in Denver
Delaware Automated Payment

——————————–
July  (2017 partial)

San Diego Wayfing
Missouri Court Rooms
IHS Modernization
Boston Bill Payment
Utah Telehealth
Seattle Parking
Illinois Commissary
Army kiosk machine
Ohio Offender Check-in

JUNE  (2017 partial)

Virginia Lockers
Utah Parking
SFO Wayfinding
Minneapolis Digital Signage
Riverside Bikeshare
New Hanpshire prison
Sandusky digital signage
Colorado VA Vetlink
Pine Bluff Library
Wayland Digital Signage
Ohio marijuana
Broward InfoKiosks
Sarasota Info Kiosks
MASS DOT DMVs
Sacremento
Erie County Library
Delaware Corrections
Memphis
Atlanta
Newark International Airport

MAY  (2017 partial)

VA Bid
Tacoma
San Antonio
Richmond
Mount Vernon
Delaware Library
DART

APRIL  (2017 partial)

SF MTA Next Generation
Santa Clara
Sunny Isles
5/19 DART digital technoogy
5/19 Miami Beach
5/6 SSA
5/6 WMATA kiosks
12/2 South Carolina – digital signage software Industry Weapon — industry-weapon-uscu-rfq-1121-tc
November included San Diego, Denver Public Schools, Texas, Brunswick & Bruce County.

10/12 The Kansas City Area Transportation Authority (KCATA) is exploring opportunities to not only replace the existing fare payment system, but to expand options for making payments by means other than cash through a mobile application. It is the intent of KCATA to test other fare payment methods in a pilot program
10/5 State of Indiana digital signage 041rfp
10/5 Raleigh NC digital signage ad-goraleighdigitaldisplaysofware
9/30 Scala Digital Signage 517-003-scala-digital-signage-solutions
9/10/16 VIP Kiosks for SSA [awarded to Gibco]
8/31 West Point Digital Signs PWS
7/21 Digital Signage Content Management City of Pittsburg – Link
6/27 Air Force Food Ordering (airforce-2016-06-27)
6/9 APC Kiosks (20 of them)
6/8 World Food Programme and IRIS scanning pay voucher systems in Jordan. Interesting. Draft of EOI – Jordan
6/6 Judicial System requesting info for wayfinding and intereactive kiosks on West Coast.
6/3 Reissue of Johnson County Motor Vehicle DMV RFP. Two units (2016-024_RFP_MV_Kiosk_FINAL[1])
5/25 Denver Public Library – first release here — digital signage outdoor – Denver Public Library Kiosk RFP 2016
5/16 – MTA/New York City Transit is seeking a Systems Integrator to design, furnish, install, test, integrate and implement an account-based new fare payment and collection system based on open bank card payment industry standards that will utilize contactless media, including contactless smart cards and mobile devices. The solicitation also includes a number of contract options for providing related equipment and services. The New Fare Payment System (NFPS) will replace the current MetroCard fare payment system for both subway and bus operations. Proposers shall furnish proposals with supporting documentation to be evaluated on the following criteria: 1) Technical Proposal and Overall Technical Qualification 2) Overall Project Cost 3) Other Relevant Matters For additional info please visit: http://web.mta.info/nyct/procure/conrfp hr
5/9 Bill Presentment City of Dover Bill Pay Example RFP
5/9 Central Washington University Digital Signage CWU-RFP 16-008
4/20 Enterprise Digital Signage System for Mississippi State University.  LINK
4/19 Airline Credit Card Kiosk – Automated Airline Branded Credit Card Kiosk
4/19 Free Standing Kiosk – Orange County –  042-C010178-AD-_FREE-STANDING_KIOSK
4/19 Florida Ferry Kiosks – Ferry-Synopsis
4/19 Payment System Georgia Schools – PUR 431-1516 PAYMENT MANAGEMENT SYSTEM
4/1/16 Notice to Award – NYC-Automon-Kiosk
2/19/16 – USDC16_AV272016_A2_REVISED Court California [180 or so units]
02/15/16 – Chicago Oak Park Wayfinding system link
02/15/16 – Full service wayfinding Canada RFP Wayfinding RFP Wayfinding Signage 2016.Final
02/10/16 — Washington DC Bid for DTD  & SIT.
02/08/16 – USDC16 US District Courts California Digital Signage
12/21 NASA Space Center Landscape directory [nasa-01]
12/17 Camrose Signage  CityWayfindingMasterplan
12/17  University of Kentucky Signage uk-1645-16
12/4 Amtrak bid has not yet been awarded.
12/4 MARTA 18 kiosk $180K Award to Sharp Business Systems
12/2 Digital Signage North Carolina Halifax College 12/28 Bid open [link]
12/2/15 SF Bart Wayfinding Phase III – $7.5M total Bids till 12/8 [doc]
10/29: Digital Signage Library of Congress RFI DigitalSignageLOC
10/26: Department of Veterans Affairs VA69D-16-Q-0109-000 Wayfinding at Hospital
10/26: 1207-067RFP Wayfinding – Frisco Texas
10/08: Dallas Independent School District ISD Digital Signage request  Dallas-ISD-RFP
10/5: Interactive Patient Wayfinding kiosk VA69D-16-Q-0021-000
10/5: State of Louisiana Veterans Cemetery Kiosk
09/16: USAF Wayfinding Kiosk and Digital Sign
09/16: Army Branded Kiosks ARMY_BRAND_KIOSK_SPECIFICATIONS
Fort Knox Army documents-zipfile
Logan Airport Digital Signage Fourwinds – digital signage link
Port of Los Angeles Digital Signage –  RFP_Digital_Signage_System(1)
Florida Bill Pay 20 units Cayenta – link
Florida Wayfinding Kiosk RFP — link
India Railways link
MARTA
AMTRAK
For current RFP and RFI you can visit our RFP page for sponsors.
Examples of best practice in RFP generation.
The RFP Big List—Top Ten
The Right Team: Are all key business function areas represented
The Right Problem: What problem are you solving for the customer?
The Right Process: for ROI, Business Case Analysis
A Systematic Needs Assessment Process
Pre Procurement Discussions, RFI Process with Select Vendors
The Right Process for Procurement/RFP Specifications
Pick the Right Vendor(s): How to compare apples and oranges
Balanced Negotiation Process/A Fair Contract
Project Management Best Practices
Plan for On-Going Vendor Management, Monitoring, Upgrades
Reference:  Kiosk-RFP-2007-Richardson-RFPtal
Historically it can be interesting and educational looking at past RFPs.