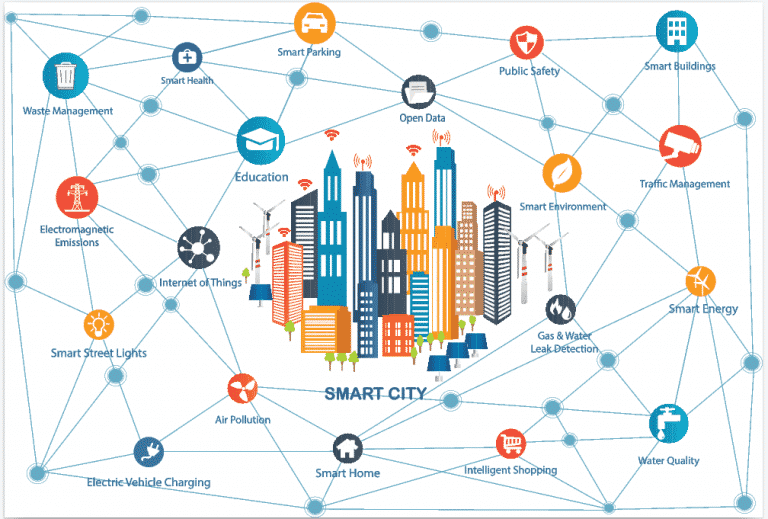 Digital Signage Solution News and SmartCity RFPs
Smart City RFPs and Digital Signage RFPs go hand-in-hand and lots of cities are looking at new infrastructure.  We track those.  These days that means smart transit, smart transportation, smart lighting, automation, EV vehicles, Self-Driving.  It's a big basket for sure. Part of IoT trends in self-service.

We recommend Smart City Design for RFPs, Contracts, News and more.
Smart City Kiosk and Digital Signage RFPs and News (for RFPs visit DesignSmartCity.com
[do_widget id=rss-5]
DSE's Reboot Set For Late March 2022, Back In Las Vegas And Paired With Bar Show — Link
July RFPs

Big project for Veterans Affairs
Jackson Health
Stevens RFP
Many projects for digital marquees
Smart City — Boulder, CO

New Orleans Smart City –multiple items including kiosks
Long Beach CA – Pilot – Identity Management and Digital Services Streamlining
Long Beach CA – Pilot – Multiple opportunities
Virginia – Fairfax County – LED Streetlights Smart City capable
Turns out DSE has no assets for refunding payments or anything.  The digital presence at Digital Signage Connection is toast.  Remains to be seen what DSF does. Link
PCAP TILE for seamless across multiple 55 inch screens announced by TSItouch (includes video) – link
Smart City – Irving TX smart city strategy RFI — link
16:9 Interview with David Levin of Fourwinds Interactive
DART in Dallas gets touchless wayfinding kiosks
College Station Hands Free Digital Signage
Nashville Digital Signage HMI
Department of Veteran Affairs –Seeking interactive exam room touchscreen monitors that offers education to Veterans by any healthcare provider through multimedia functions within the interactive touchscreen.
Congress digital signage RFP
Jacksonvile digital signage
Georgia digital signage
City of Dallas Purchase of Media Players for Digital Signage
VA Bexar County Digital Signage RFP
Volusia County Florida Digital Signage Project – award notice digital signage 2219P95KTAwardRecommendation
11/14/2019 — The city of Las Vegas Mobility Master Plan proposes to purchase 3 new electric or plug-in hybrid electric vehicles and deploy a pilot first phase of demonstration projects throughout the city's Downtown / Innovation District, including AV/CV/EV testing, electric vehicle charging, smart wayfinding, and other infrastructure supportive of autonomous, connected, and electric vehicles. Estimated Completion Date: 06/30/2020
11/4/2019 – Baltimore IKE Smart City Kiosk. A new Interactive Kiosk Experience (IKE) by IKE Smart City was installed this week.
Related News
Here are curated Smart RFPs and project plans
Oct 2019

Smart City Strategic Plan for Broward County
Smartboards for Navy
Outdoor displays (Peerless)
Madison Public Library digital signage

Sep 2019

New York MTA commits $5.2B to subway accessibility
With the investment, stations that serve over 60% of the system's ridership will be accessible in accordance with the Americans with Disabilities Act.
Report card: US cities far from 'smart' status
Leading Cities and Bright Cities emphasized the need for U.S. cities to collaborate in order to climb in the "smart city" ratings.
WMATA News — DC transit agency issues RFPs for digital communication upgrades [not verified yet 9/18]
List of budgeted projects

Smart Cities NORTH CAROLINA
Smart Cities OHIO
IT – Smart City Project COLORADO
Smart Cities Initiative OHIO
Smart City Transportation Projects CALIFORNIA
IT – Smart City Project COLORADO
Smart City Initiatives Plan FLORIDA
IT – Smart City Project COLORADO
Video-sensor Smart City Project SOUTH CAROLINA
Video-sensor Smart City Project SOUTH CAROLINA
Smart Cities Initiative – Transportation System Improvements VIRGINIA
Smart Cities Initiative – Transportation System Improvements VIRGINIA
Community Network Connectivity WASHINGTON
Expanded Community Connectivity WASHINGTON
Expanded Community Connectivity WASHINGTON
Community Network Connectivity WASHINGTON
Connected Vehicles Systems OHIO
Central Transit Signal Priority and Emergency Vehicle Preemption (Federal) VIRGINIA
ITS Master Plan Implementation Program WASHINGTON
Intelligent Transportation Systems VIRGINIA

Mar 2019

Anman Jordan Smart Project

Feb 2019
Jan 2019

Santa Clara Emergency Notification
Sarasota Smart City Connectivity
US Government Research RFP for China Progress

Dec 2018
Nov 2018
Oct 2018
Sep 2018
August

US Army
Mecklenburg
Northern Colorado
Ontario

July

Virgina , Newport News – Smart City Initiative
San Diego Initiative for Next Generation Transportation Plan — Meeting Slides
16:9 Podcast with Gordon Feller & real potential
Coral Gables, Florida two outdoor kiosks
Austin TX Smart City Kiosks project
Kansas City Comprehensive Smart City Partnership with Kansas City, Missouri. The City seeks to partner with a firm to provide a fully integrated suite of sensors, networks, and data and analytics platforms that will result in the City becoming the first true Smart City in the world. Due Date: Extended to August 7, 2pm.

May
March
Pittsburgh Convention Center Digital Signage Project — participants sign in  Pittsburg-Addendum 1 – Pre-proposal sign in sheet _
Pittsburgh Convention Center Digital Signage Project — Pittsburgh-FINAL Signage Design RFP 12.28.2017
LA County digital signage [Samsung] LA-RFB-IS-18200469_Specifications-Final
News on the Internet we like
Oct 15 Nokia Demos Smart City in Hanoi – Nokia ran a trial of a smart city management platform in Hanoi to show off its real-time automation and analytics capabilities to Vietnam-based Viettel, a military-run mobile operator.
Oct 15 — Link —  IoT and Smart Agriculture Are Building Our Future Cities Today
The 9.6 billion people expected to live on the planet by 2050, and with 70 percent of them in urban areas, IoT is pushing smart agriculture in smart cities.
4/9/18 — announced last week the city's plans for LinkNWK, a communications network of sidewalk kiosks that will provide residents and visitors of Newark with free gigabit Wi-Fi, mobile device charging, free phone calls to anywhere in the U.S., access to municipal services, maps and directions, and real-time local information on city streets. There will be no cost to taxpayers or users as it is supported through advertising on the Link kiosk displays.
---
City council is mulling a resolution that will allow New York City-based Smart City Media LLC. to install about 25 digital kiosks to provide information to residents and tourists.  These kiosks – called CityPosts — will stand about 8-feet tall and have 55-inch screens on both sides, chief marketing officer Mike Mainthow said in a phone interview today.
LinkNYC Will Show Bus Arrival Time Info — LinkNYC's 55-inch screens in those Brooklyn neighborhoods will now show arrival info for buses that are a short walk away from a particular kiosk.
---
The company is now building "smart city" infrastructure near Denver, Colorado, with the goal of turning the area into a "smart city" by 2026. The initiative is part of a larger Panasonic program Panasonic called CityNow. Although the definition of a "smart city" varies depending on who you ask, the term typically describes a metro area that prioritizes the use of technology in its infrastructure.
The smart city was a major theme at the 2018 Consumer Electronics Show (#CES2018), hosted by the Consumer Technology Association.
Part of the smart cities movement includes managing how people travel and use the transportation network, as well as how cities collect data from vehicles and group travel patterns for better land use and transportation policy decision making.
---
https://techcrunch.com/2017/10/14/smart-cities-are-boring-give-us-responsive-cities/
Oct 14, 2017 – As an urban technologist, I'm often asked to give an example of a compelling smart city application that real people are using. But to be honest, …
---
https://www.wsj.com/articles/the-rise-of-the-smart-city-1492395120
Apr 16, 2017 – Cities have a way to go before they can be considered geniuses. But they're getting smart pretty fast. In just the past few years, mayors and …
---
https://www.theguardian.com/cities/smart-cities
Interconnected technology is now an inescapable reality – ordering our groceries, monitoring our cities and sucking up vast amounts of data along the way.
---
https://smartcities.ieee.org/
IEEE Smart Cities is a global, multi-discipline cross-IEEE effort, through which IEEE seeks to help municipalities around the world address urban population …
https://www.forbes.com/sites/forbestechcouncil/2017/…/the-problems-with-smart-citie…
Jun 19, 2017 – When envisioning all the possibilities of smart cities, it's also important to consider the difficulties that could arise in creating them.
---
Variations on Smart City Project Example
Here is one for public safety circa March 2018 in California.
The City of xxxxxxxxxx ("City") seeks to partner with
technology providers who are working to improve and
enhance the urban environment through the use of smart city technology. For this Request for Proposals ("RFP"), the City seeks up to four Firms/Teams that can implement and demonstrate how camera, video, motion, and other sensor technology can be an effective tool in addressing public safety. Working in collaboration with the City and the xxxxxx County Sheriff's Department, these Firms/Teams will demonstrate solutions that can enhance public safety in the City. This pilot project will allow the City and the SD to assess the utility, data management needs, cost effectiveness, and overall success of a smart city public safety program that could be scaled citywide in designated areas of the City. The size and density of the City, along with its large visitor population (especially during special events) provides a great environment for the testing and implementation of cutting-edge public safety technology. Up to four Firms/Teams will be selected.
The selected Firms/Teams will design and implement a
demonstration project for deployment over nine months. At least one location in the City will be assigned to each Firm/Team for implementation. The selected Firms/Teams will be provided a $10,000 stipend, distributed at determined milestones during the nine month duration of the pilot program. Selected Firms/Teams shall be required to comply with the City's Privacy Guidelines. In addition to public safety applications, the City encourages camera and
sensor applications that can provide insights about how people interact in the City. For example, innovative companies are using cameras and sensors to measure volume and direction of pedestrian, bicycle, and vehicle trac. Such programs can inform city planning and other municipal operations as collected data can be used to increase pedestrian and vehicle safety or increase economic activity. In addition, the City welcomes technologies that
protect privacy, such as use of anonymized data and real-time image scrambling.