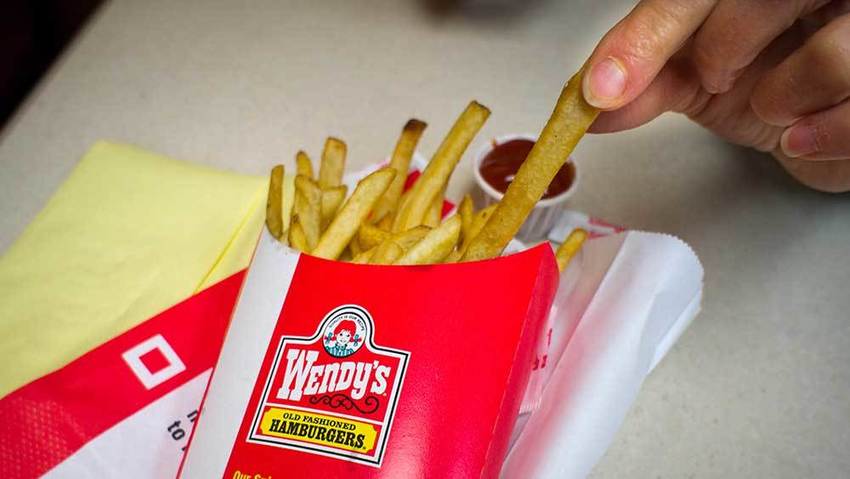 Wendy's will make self-service ordering kiosks available to all of its franchises later this year as minimum wage hikes help market push labor costs.
Source: www.investors.com
6,000 plus restaurants getting selfservice kiosks. Adoption rests with the franchisees. Most have been raising prices. Most of minimum wage is phased in years from now and virtually unchanged in California.
New York went from 9.00 to 10.50 (on way to 15)

CA went to $10 this from $9.00

Company owned Wendy stores number is 5% of total stores.

Wage inflation seen at company stores is 5%

More customers hit bottom line at 3.6% same store sales increase for last quarter
Wendy's President Todd Penegor said, "wage pressures have been manageable both because of falling commodity prices and better operating leverage due to an increase in customer counts. Still, the company is wary about both wage hikes and a possible recovery in commodity prices and is "working so hard to find efficiencies" so it can deliver "a new QSR experience but at traditional QSR prices."
In addition to self-order kiosks, the company is also getting ready to move beyond the testing phase with labor-saving mobile ordering and mobile payment available systemwide by the end of the year. Yum Brands and McDonald's already have mobile ordering apps.  See other stories on McDonalds Kiosks here on Kiosk Industry.