Original complete article on the Denver Post published 2/15/2019.  Support the Denver Post!  Updated 3/23/2019.
AI Taking Your Order at Drive Thru Kiosk Voice
The Good Times Burgers & Frozen Custard at 2095 South Broadway is testing artificial intelligence to take drive-through breakfast orders. The artificial intelligence company, Valyant AI based in Denver says their deal marks one of the first in the world for this type of business-focused technology.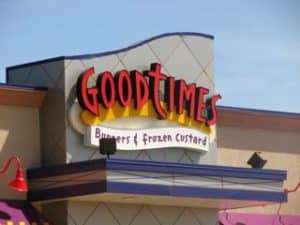 The new system will help Good Times during peak hours when speed is a priority. Quick-serve restaurants earn nearly 70 percent of their business from drive-through customers, the release stated. If a line of cars stretches too long, potential customers are likely to drive away. That is where Good Times hopes artificial intelligence can step in.
"The biggest challenges to these types of models is nobody orders food the same way," Carpenter said. "Think of soda, or pop, or Coke. In one region, Coke could be referring to I want a soft drink. In another region, Coke refers to a very specific product."
Related Links
CPR Interview with Carpenter – longer interview going over nuances and anomalies.
Other AI Links
Related KI articles on AI
| | |
| --- | --- |
| | Craig is a  senior staff writer for Kiosk Industry Group Association. He has 25 years of experience in the industry. He contributed to this article. |