Press Release – TECA Kiosk Cooling Units
Chicago, March 9, 2017 – Cooling Units Ideal for Kiosk and OEM
Kiosk components require specific temperature ranges for reliable, optimal performance.  Although any TECA air conditioner can be installed in a kiosk, TECA now offers a complete line of thermoelectric air conditioners designed specifically for kiosk and OEM applications. The product line spans from 155-1,270 BTU/hr and is suitable for indoor or outdoor kiosks. Each cooler has a unique internal-mount design. There is no extrusion into the ambient environment.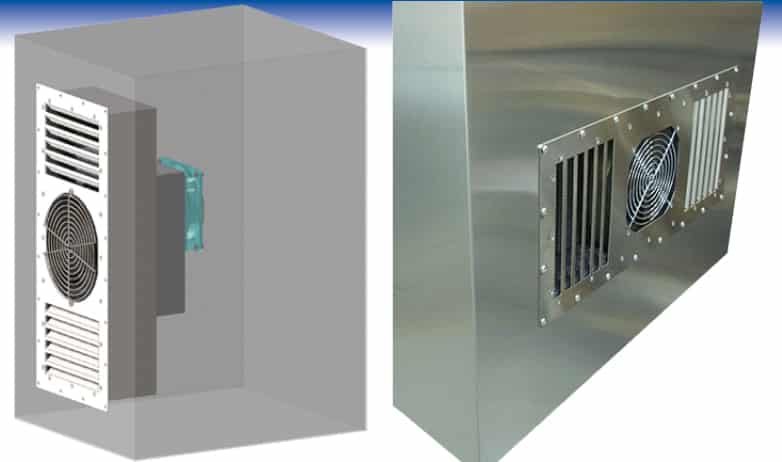 These enclosure coolers are ideal solutions for situations where either physical space or aesthetic considerations will not allow protrusion of thermal equipment. For cold environments, heat/cool designs are available.
Customization is available. Thermoelectric cooling is a reliable and maintenance free way to protect electronics and equipment.
Visit TECA today to learn more
http://www.thermoelectric.com/product-matrix/internal- mount-air- conditioners/