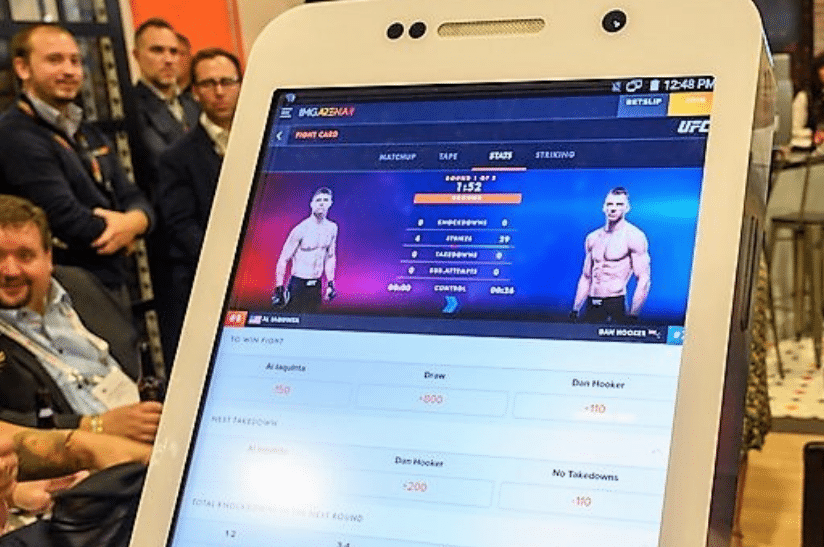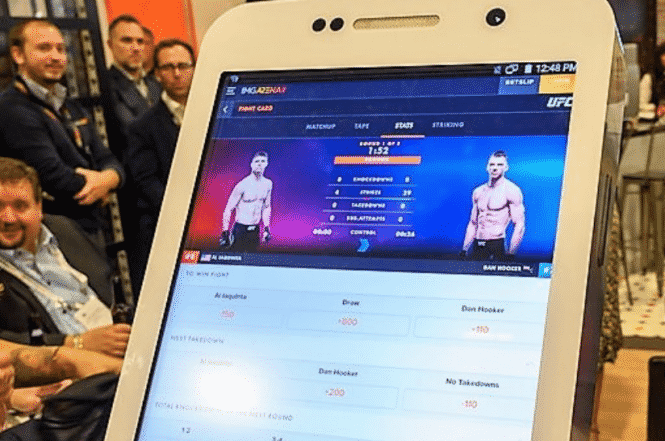 What a week it was in Las Vegas when the Global Gaming Expo came to town.
Gaming continues to become a popular form of entertainment as more states permit sports betting. And while it's not one of the larger kiosk verticals, gaming continues to grow rapidly and serves as a springboard for self service technology innovation as casinos seek new ways to enhance the guest experience.
Last year, the U.S. Supreme Court overturned the Professional and Amateur Sports Protection Act, allowing states besides Nevada to permit sports betting. That's been a game changer for sports, for gaming and for the technologies the industry adopts.
A new era for sports betting unfolds
National Hockey League Commissioner Gary Bettman told the expo's sports betting symposium at the Sands Expo Center that he wouldn't be surprised if future NHL broadcasts include sports gambling information.
Bettman, as reported by the Las Vegas Review-Journal, said the league recognizes sports betting will boost viewership, and that NHL broadcasts could integrate with sports betting.
I pondered the implications of Bettman's comments on sports betting and professional sports business as I headed to the expo exhibit floor. Bettman connected the dots between the deregulation of sports betting and professional sports, recognizing the opportunity to engage with fans through sports betting.
Current events indicate Bettman is correct.
Earlier this month, Monumental Sports & Entertainment, owner the Washington Wizards, Washington Capitals and Washington Mystics, announced a partnership with William Hill US, the U.S. leading sports book operator, to introduce the first sportsbook at a U.S. professional sports venue, the William Hill Sports Book at Capital One Arena in Washington, D.C. The operator will also become the exclusive sports betting partner of the Washington Wizards, Washington Capitals, Washington Mystics and Monumental Sports & Entertainment.
Sportsbook kiosks abound
Sportsbook kiosks were abundant throughout the show floor. The multinational International Game Technology PLC, for example, presented its PlaySports Bank and PlaySports Pod, featuring three self-service betting kiosks topped with multi-media displays that showcase a range of content including live sporting events, betting odds, lines, game day feeds and more.
I also noticed a slew of redemption kiosks and bill breakers that are not just for casinos, but for sports betting venues as well. Equipment manufacturers are recognizing the online sports betting business is expanding rapidly and redemption and change-making kiosks are in big demand. They also recognize that cash payment continues to be a factor in the sports betting market, and they aren't betting (no pun intended) that this is going to change any time soon.
The growth of online gaming is also forcing casinos to become omnichannel marketers, which has significant implications for kiosks. Kiosks, after all, serve as critical touchpoints to bridge the online with the brick-and-mortar.
More Sports Betting News
Sports Betting Kiosks A Growing Favorite All Over U.S. — But Not In Vegas
Sports Betting Kiosks A Growing Favorite All Over U.S. — But Not In Vegas