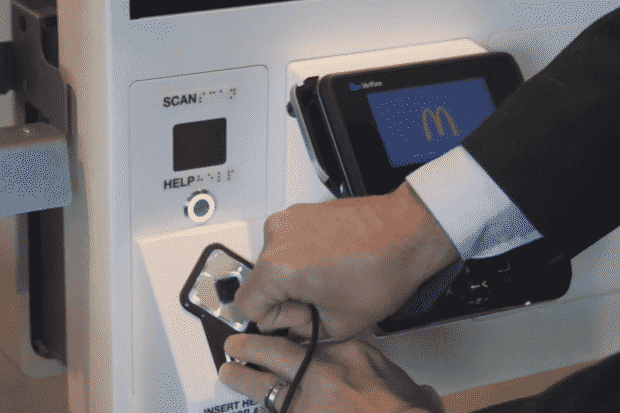 HIMSS 2023, Booth 7431 – Making Technology Accessible
Storm Interface are pleased to announce their participation at this year's HIMSS Global Health Conference & Exhibition, the most influential health information technology event of the year.
All self-service applications must be compliant with The Americans with Disabilities Act (ADA) and those designed for use in medical related situations are no exception. Kiosks used for checking in at a doctor's office,or the blood pressure monitoring kiosks found in grocery stores must be usable by those with disabilities.
Touchscreens are often relied upon to provide the customer interface, but this primarily visual experience discriminates against those who cannot see, read or interact with content presented exclusively on a visual display or touchscreen.
The ADA is intended to ensure that those citizens with impairments or disabilities are not denied access to services, information or products offered by self-service technology. Kiosks and other digital interfaces are increasingly deployed in healthcare applications. There have recently been 'landmark' lawsuits filed against high profile providers of medical and diagnostic services, citing non-compliance with the requirements of ADA and other accessibility standards.
Any organization considering deployment of self-service technology should include provisions to ensure accessibility. Storm Assistive Technology Products are laboratory tested and field proven as an essential component of any accessible and compliant customer interface.
Joining Storm at booth 7431 will be selected strategic technology partners:
TPGi – From inception to implementation, TPGi make your kiosk application or website into an accessible kiosk deployment that conforms to global accessibility standards and guidelines. https://www.tpgi.com/accessibility-solutions/jaws-kiosk/ 
Kiosk Innovations – Kiosk Innovations is proud to produce unique and original designs that not only stand out from their surroundings but incorporate ever-changing technological innovations.  https://www.kioskinnovations.com
Pyramid America Inc. – Pyramid, in collaboration with selected partners, provides medical providers for self-service in the healthcare sector with modern and efficient kiosk terminals.  https://www.pyramid-america.com
HIMSS Roundup
KIOSK Information Systems at HIMSS — see EPIC iteration and case study (UNH). — KIOSK will have our patient check in kiosk in the Lenovo Lounge  and Jake Davis will be speaking on the Dell stage in their booth tomorrow afternoon Tuesday, 4/18 at 1pm on the patient check-in solution.
Olea Kiosks is in the Certify Health booth 1873 with Intel and Elotouch – big thing here is Facial Recognition
Esper is in Innovation Hub
More Exhibitors
More Posts