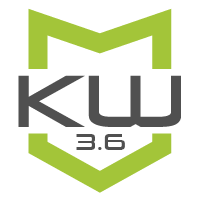 Version 3.6 of KioWare for Android (Lite, Basic, & Full) now supports Android Marshmallow (6.0). Users running Android 6.0 can now use KioWare to safely secure their tablets or phones to approved websites or applications.
KioWare Basic for Android and KioWare Full for Android (Version 3.6) also include support for EMV certification via Credit Call's mPOS CardEaseMobile framework which works on Android 5.0 and newer. With support for this framework, EMV certified transactions and refunds can be run on a tablet using compatible devices. For a full device list,visit our website.
KioWare Lite, Basic, & Full for Android also now support native PDF files, allowing PDF viewing.  Version 3.6 of KioWare for Android also offers a user agent feature, appending custom text to the browser user agent.  This feature allows the web server to detect that a kiosk is requesting the webpage and enables users to set the kiosk display to be different from basic web browsing content.  This feature can also be used for analytics and reporting.
Users of KioWare for Android should update their version of KioWare to version 3.6, particularly if it will be securing a device running Android 6.0 or later.  Current support is required in order to update.
For a full description of new features for the entire KioWare for Android product line, visit our site.
All of these products are available as a free trial with nag screen. Existing clients have the ability to upgrade.
More Android Kiosk Software News