"GLI-20 – Standards for Kiosks" Release for Industry Comment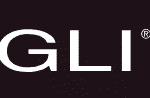 April 3, 2019 – Gaming Laboratories International, LLC (GLI), is pleased to announce the release of the draft of "GLI-20 v2.0, Standards for Kiosks" for industry-wide comment.
GLI-20 v2.0 reflects a revision to the core kiosk standard to incorporate technical requirements reflective of the latest trends in kiosk technology, to better align with overlapping requirements in the GLI Family of Technical Standards and other industry standards, and to reflect best-in-industry practices. In general, the changes are largely designed to improve the clarity and consistency of requirements
.
The draft of GLI-20 v2.0 is being provided to industry stakeholders for review and comment at this time. Stakeholders include wagering, gaming and lottery regulators, suppliers, test laboratories, operators, and industry trade associations. Written comments are encouraged and can be submitted to GLI by using the linked PDF copy of GLI-20 v2.0 provided below.
The formal comment period begins with the issuance of this Advisory and concludes in 3 weeks, on April 26, 2019.
Please note that this public comment draft is not final-formatted.  Here are the web links.
Here are those documents here
To further facilitate industry review, an Executive Summary of the Changes from the prior GLI-20 v1.5 is linked above for reference. GLI will process the comments received from industry stakeholders and collaborate as-needed to address their interpretation, evaluation, and resolution in the context of the revision to this technical standard.
Each standard in the GLI Standard Series is a culmination of industry best-practices and is continually updated based on industry feedback. The GLI Standards are true "industry standards" in that they are created using a collaborative approach which involves thousands of gaming industry stakeholders.
These standards are intended to assist regulators by creating baseline technical guidelines which they can adopt and/or utilize in the manner they see fit. In addition to assisting regulators, the standards are of tremendous value to suppliers who use the standards as a guide in their design and development process, saving both time and expense. GLI-20 and the rest of the GLI Standards Series are available for free download on the 'GLI Standards' tab found at www.gaminglabs.com.
More Information