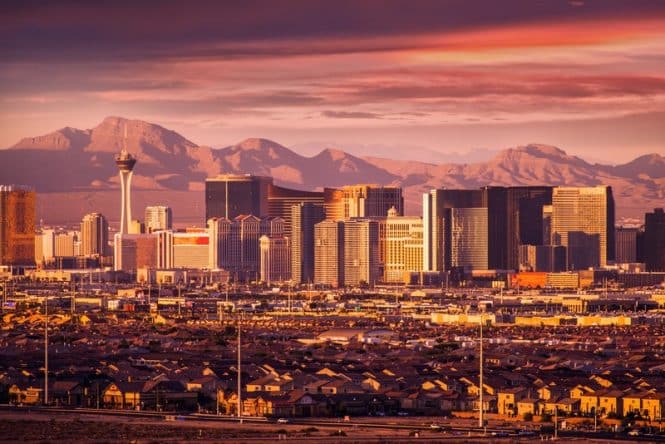 Originally published on GGB March 22, 2019.  By Dave Bontempo
Excerpt:
Touch screen, touch points.
Kiosks sport increased influence in the gaming world. From hotel check-ins to food ordering, cash dispensing and now sports betting, these unofficial goodwill ambassadors flaunt new stature. Perhaps no other device mingles with so many revenue areas. Kiosks also have an envied parallel use in other industries: at airports, at doctor's offices, in supermarkets. Casino patrons already embrace this technology.
What an ascent. The sector once primarily dealt funds the way gas stations replenish a car's tank. Then its role spread to check-cashing, wayfinding, messaging and jackpot pay. Kiosks became freestanding, wall-mounted, hand-held forms of customer service, used on walls, in corners, in lobbies, or near the gaming action.
A look around the industry reveals their new creative deployment. Some extend kiosk features to a phone. Others lessen the costly check-in and check-out logjam. Food courts increasingly use them to speed delivery methods.
Kiosks also become a flashpoint in the proliferation of sports betting.
---
Express Train
Sometimes, fast and steady wins the race.
Kiosks reducing check-in times are invaluable, particularly to customers enduring a cross-country flight to gamble. A check-in of 30 minutes to an hour at the end of a 12-hour cross-country travel day creates a risky first impression to the gambler. A system bypassing that logjam produces a strong one.
More properties have reduced overhead and enhanced customer satisfaction by providing a kiosk.
Agilysys, the Alpharetta, Georgia-based global provider of next-generation hospitality software solutions and services, maintains an aggressive presence in the kiosk space. One of its latest introductions is rGuest Express Kiosk, designed to expedite guest service with self-service kiosk check-in, room key encoding, check-out and folios via email.
Company officials say rGuest Kiosk expedites guest service operations by enabling them to check in, encode a room key, check out and email a folio—all without having to wait in line at the front desk. The rGuest Express Kiosk is a self-service solution that integrates with both Agilysys Visual One PMS and Agilysys Lodging Management System.
The rGuest Express Kiosk allows guests to obtain an email copy of their folios at any time during their stay, without checking out.
Guests can also request that folio receipts be emailed or mailed to an address based on information captured in Visual One or LMS. Special messages, vouchers and printed instructions can be provided to guests based on management-defined criteria.
By automating check-in and check-out, employees concentrate on providing the guest services that help create a lasting impression.
Guests can also reprint room keys at any time during their stay.
Agilysys has been a leader in hospitality software for more than 40 years and continually enhances its product lineup.
In 2017, Agilysys unveiled enhancements to rGuestBuy, its groundbreaking self-service kiosk POS solution that extends point-of-sale reach, improves guest service and reduces staff demand, plus enhancements for Café workflows and a new Grab N Go guest experience.
Company officials cite industry reports indicating that 63 percent of resort guests prefer kiosks as their paying vehicle for buying food.
Link to Agilysis
---
Kiosk Competition
Olea Kiosks, based outside of Los Angeles, is a kiosk powerhouse. Its clients include Boomtown, Caesars, Chickasaw Nation, Hard Rock, Tropicana and Empire Casino/Yonkers Raceway, among others. The company has deployed hundreds of kiosks in the gaming sector for player loyalty, and works with all software partners including Scientific Games, Agilysys and IGT properties, according to Craig Keefner, its manager of kiosks.
(Olea also is a founding board member of the Kiosk Manufacturer Association and has multiple members in the Kiosk Hall of Fame.)
From a sector viewpoint, Keefner cites a bullish Frost & Sullivan report on self-service kiosk projected revenue. It climbs dependably from 2014 results through 2022 in all major worldwide regions. This analysis reflects a trend the industry covets: a steadily improving niche, especially one that lowers labor costs.
Olea forecasts robust demand in the player-loyalty realm and growth potential in the hotel check-in, food/buffet ordering kiosks and sports betting areas.
"According to a May 2017 Oxford Economics Report, legalized sports betting is projected to generate $8.4 billion in new tax revenues, create more than 200,000 new jobs and add over $22 billion to the (U.S.) GDP," he says. "The market has an inherent 'burst cycle' to it with the deadline on bets. You want to convert all those would-be bettors, and you have a limited time to do it. Mobile betting terminals that can be deployed at those times would help."
What would that look like?
"Casinos will need to be well-prepared for the influx of new customers that will be flocking to their venues in hopes of placing their first legal sports bet," he indicates. "As a result, many casinos are finding that sports betting kiosks provide the needed automated self-service solution to handle a higher volume of sports wagers without requiring the need for additional customer service staff."
Keefner ties projected food-service demand to rising wages and focus on more healthful and costly menu items. "Whether deployed inside or at the drive-through, our units will speed orders and improve accuracy, all the while letting operators reassign staff to more critical roles," he says.
All of this will keep the company busy. Olea designs and builds self-service terminals. Its 2019 fleet includes a line of cash/currency transactional "standard" units. Olea has been building for the OEM channel up to now, and has begun releasing those units as standard models.
"We make both player loyalty and the hotel check-in/self-order kiosks used in non-gaming mode," Keefner says. "Generating player loyalty cards on the spot instantly is the main function. Our units can verify credentials such as a driver's license and print ticket stock. Dual touch-screen displays are 22 inches, and accommodate wide-screen format for the software (16:9 aspect ratio as compared to older 5:4 aspect).
There is an attractor screen to entice users and identify the purpose for the machine as well as programmable LEDs to add the Vegas or sizzle visual experience. Our Monte Carlo is our flagship unit."
The product visually stimulates with two large displays and brilliant LED lighting. Keefner says kioskmarketplace.com named it the most innovative gaming kiosk for 2017.
Related Reading
For more information contact us
[contact-form to="[email protected],[email protected]" subject="KI Gaming Kiosk form"][contact-field label="Name" type="name" required="1″][contact-field label="Email" type="email" required="1″][contact-field label="Message" type="textarea"][/contact-form]