Question of the day – ADA Kiosk Compliance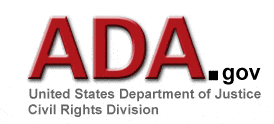 Are kiosks installed prior to 2010 ADA regulations subject to 2010 regulations?
Ok, I'll take a shot at this. My name is Craig Keefner and I work for Olea Kiosks which is a highly skillled kiosk manufacturer and designer in ADA. Note that this is my personal opinion. The engineering design team never agrees with me 100%, usually for the better 🙂
"It depends…".
What an answer eh…
The reason for that is that while there is no grandfather clause there is a "Safe Harbor" but it comes with conditions.
From the ADA National Network
The ADA does not have a provision to "grandfather" a facility but it does have a provision called "safe harbor" in the revised ADA regulations for businesses and state and local governments. A "safe harbor" means that you do not have to make modifications to elements in an existing building that comply with the 1991 Standards, even if the new 2010 Standards have different requirements for them. This provision is applied on an element-by-element basis.  However, if you choose to alter elements that were in compliance with the 1991 Standards, the safe harbor no longer applies so the altered elements must comply with the 2010 ADA Standards.
A "safe harbor" does not apply to elements that were NOT addressed in the original 1991 Standards but ARE addressed in the 2010 ADA Standards. These elements include recreation facilities such as swimming pools, play areas, exercise machines, miniature golf facilities, and bowling alleys. On or after March 15, 2012, public accommodations must remove architectural barriers to these elements listed above are subject to the new requirements in the 2010 Standards when it is readily achievable to do so.
Here is another take on it from Chain Store Age
Losing "Grandfather" Status: Between 2007 and 2014, the amount of ADA charges doubled from $54.5 million to $109.17 million, with 3,190 suits filed in 2007 compared to 5,347 suits in 2014. But some retailers may assume – incorrectly – they are already covered due to "grandfathering" rules.
Any development or remodeling completed using the previous 1991 ADA standards before the new changes became effective March 15, 2012 will be grandfathered as compliant with the ADA. However, if any element that meets the 1991 requirements is altered, it must then meet the newer standards, and the "safe harbor" no longer applies.
Complicating things here can be local and state laws (Unruh in California for example).
That's why I will say, "it depends..".
TO BE SURE — having said all that doesn't mean people are not going to necessarily sue.  Some lawyers are more concerned with how much they can negotiate from you than whether it is right or wrong.
And if the units do not meet 2010 requirements, is it also "the better thing to do" to bring the units up to code, or at least mitigate in some way.  That could forestall  a frivolous suit which will cost thousands no matter what.
For more "opinion" like this on all types of subjects be sure and visit The Lab website which is run by Olea.  I'll be doing a writeup on the kiosk market size and get into what exactly is a kiosk when we talk market size and units. Are ATMs a kiosk? Or POS checkouts?  Or are they there own singular purposed market which just so happens to incorporate some characteristics of a typical kiosk. If anything, I can gurantee you that am opinionated..
COMMENTS
On the article, the Safe harbor or even the ABA architectural barriers act according to the DOJ no building is supposed to  have to comply if built prior to the enactment of implementation 1992. However, lawsuit judgements have been altering that course even though the DOJ claims  Old construction vs. new construction. So grandfathering in is only a delay phase.
When Capitol Hill had to change things up.. Old building right. 🙂
Resources
Credits
More ADA News