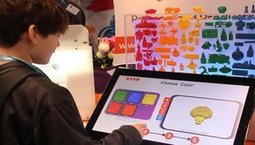 The strategic partnership will offer US consumers quick, easy and safe bill pay options at kiosks nationwide, the companies say.
Source: www.kioskmarketplace.com
LD Systems offers highly customizable kiosks with electronic payment functionality for myriad options including: self-serve banking transactions, utility payments, court fines & fees (civil, family, criminal), property tax, toll tags, DMV motor vehicle tag renewals, parking & traffic citations and more. The kiosks can also be configured for ATM functionality with cash dispense capabilities.
"Many government municipalities and utilities lack the resources to develop advanced bill pay solutions and recognize the significant value of utilizing a full-service payment services provider," said Cliff Dean, CEO, LD Systems. "And as budget-minded government municipalities and utilities across the country evaluate cost savings and efficiency initiatives, LD Systems offers a cost-effective, multi-channel solution for these organizations, thanks to ACI."