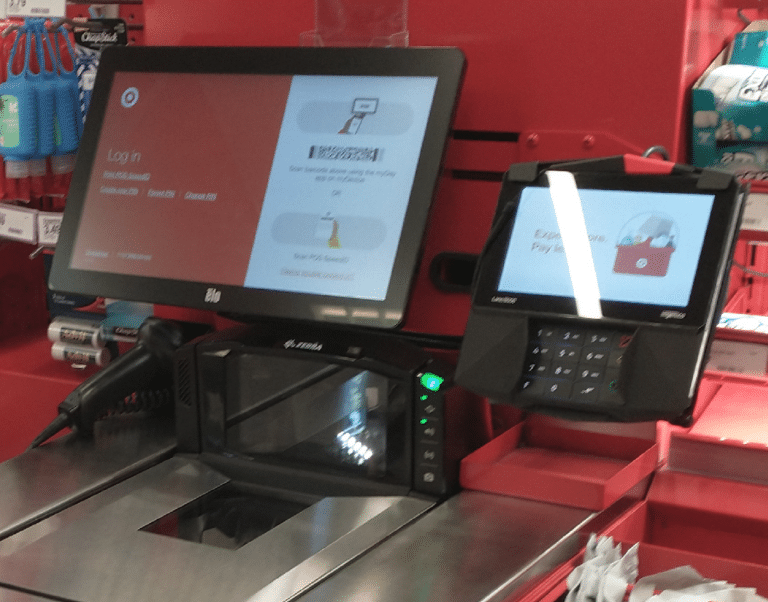 Ingenico Payments – Self-Service Solutions
About Ingenico — Ingenico has over 6,000 employees and operates in over 170 countries. The company's products and services include point-of-sale (POS) terminals, mobile payment solutions, and cloud-based payment processing platforms. Ingenico's customers include merchants of all sizes, from small businesses to large retailers. The company is the leading provider of payment solutions in Europe and has expanded its presence in other regions, such as Asia and Latin America.
We like talking about our Gold sponsors, particularly Charter Sponsors.  That would be Ingenico. Ingenico has provided more EMV unattended payment terminals for self-service than any other company. 

Olea ticket kiosk with Ingenico. This unit will be at our booth at IAAPA #6137 — click for full sizeThe old-style kbw swipe mag bars from Magtek were once the king of the hill but that was before EMV truly converted "unattended solutions" (aka kiosks).  Card self-service is more important today than ever before whether credit card or debit card.  Even cash is being converted to card.
The workhorse for kiosks has been the iUC285.  By 2024 everything going into the field will be the Self-3000 (see link).  In self-checkout units (SCOs) at grocery and retailers it will likely be some sort of Lane terminal. Those are used by Lowes, Targets, all over.
Ingenico Payment Terminals Overview