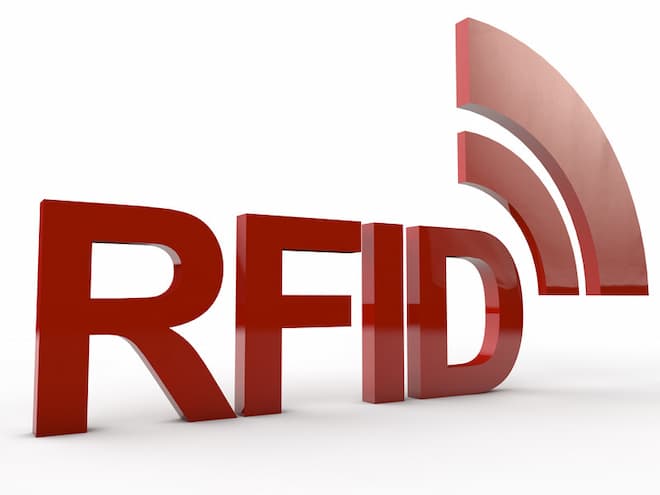 Retailing Report Details RFID as High Potential for Retailers
In the 17th annual Global Powers of Retailing report, produced by Deloitte Touche Tohmatsu Limited in conjunction with STORES Media, RFID technology is mentioned as an existing technology that has vast potential to improve the retail experience.  According to the report, "We have long since expected RFID to replace price tags and shipping labels with a single permanent and invisible identifier."  Unit cost is the primary reason for the lack of adoption but the potential cost savings and added value should outweigh that initial output.
Some benefits (from the report):
An RFID can act as a permanent security tag for the product. 

It can also be a web address for any product information; a virtual label, assembly instructions, reviews, repair, replacement, recycling, etc.

RFID can enable an automated transaction without the cost of checkout
While the benefits of RFID (according to the DTTL report), also include cost savings and improved tracking as well as inventory leveraging, the added capabilities of RFID reach far beyond what RFID can add to the customer experience.
RFID Kiosks?
When looking at the benefits to customers, RFID can allow for quick website lookup and automated transactions without the need for a staffed checkout option.  Kiosk software can be used to integrate and incorporate RFID technologies with customer-facing self-service kiosks, allowing customers to use RFID technology to look up products on a website, purchase items, and locate product add-ons/parts.   The potential for RFID (and the RFID kiosk) is extensive and kiosks will certainly assist in maximizing the ROI on that initial investment.
More Posts