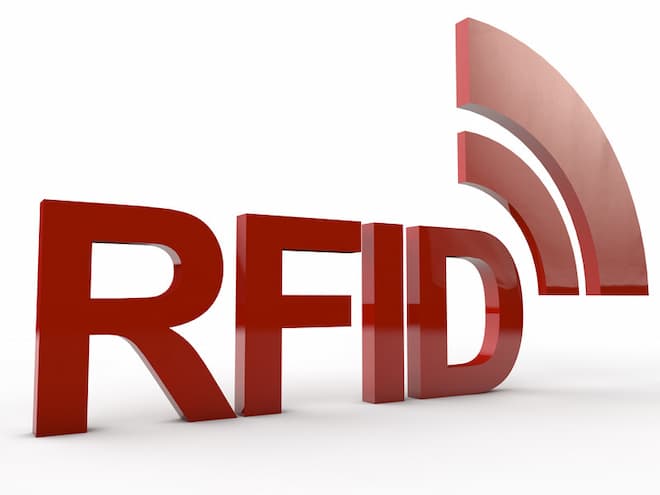 Access Control Systems – RFID, Biometrics and Identity
Access control for kiosks takes many forms and there are several technologies in use. Here are some.
RFID Kiosks as High Potential for Retailers
In the 17th annual Global Powers of Retailing report, produced by Deloitte Touche Tohmatsu Limited in conjunction with STORES Media, RFID technology is mentioned as an existing technology that has vast potential to improve the retail experience.  According to the report, "We have long since expected RFID to replace price tags and shipping labels with a single permanent and invisible identifier."  Unit cost is the primary reason for the lack of adoption but the potential cost savings and added value should outweigh that initial output.
Some benefits (from the report):
An RFID can act as a permanent security tag for the product.
It can also be a web address for any product information; a virtual label, assembly instructions, reviews, repair, replacement, recycling, etc.
RFID can enable an automated transaction without the cost of checkout
While the benefits of RFID (according to the DTTL report), also include cost savings and improved tracking as well as inventory leveraging, the added capabilities of RFID reach far beyond what RFID can add to the customer experience.
RFID Kiosks?
When looking at the benefits to customers, RFID can allow for quick website lookup and automated transactions without the need for a staffed checkout option.  Kiosk software can be used to integrate and incorporate RFID technologies with customer-facing self-service kiosks, allowing customers to use RFID technology to look up products on a website, purchase items, and locate product add-ons/parts.   The potential for RFID (and the RFID kiosk) is extensive and kiosks will certainly assist in maximizing the ROI on that initial investment.
Resources
More Posts
---
Biometric Kiosks
Unattended Card Payments Inc. (UCP) has announced the expansion of its product portfolio to include Thales document readers and biometric scanners. For more information email [email protected]
In today's digital world where self-service is common, there is a need to provide different industries with products that address Know Your Customer (KYC) requirements. Multiple industries need a safe and secure way to ensure KYC compliance at their kiosks. Popular airport kiosks used for expedited security line access and border crossings are just two examples of document readers and biometric scanners being used in self-service. Other industries such as gaming, hospitality, and age-restricted retail also need a solution for automated KYC.
Thales's line of document readers and their proprietary software can read and compare identification documents against an expansive and up-to-date worldwide library of government-issued ID templates. Their readers take multiple high-resolution images of ID documents like passports and ID cards and check the image for embedded security features against the issuer's template to authenticate the document. When used in combination with ID authentication and identity-verification software, integrators can go a step further and ping supported ID issuer databases to confirm the legitimacy of the document.
---
Identity Management (Facial) aka Facial Recognition
IDmission, a global leader in biometric and AI technology, reduces risk associated with false identities. We are the sole provider of a proprietary, end-to-end biometric solution for identity theft, through a comprehensive KYC platform and automatic ID document analysis across 200 countries and four categories of biometrics: face, fingerprint, iris, and voice. For more information, contact [email protected].