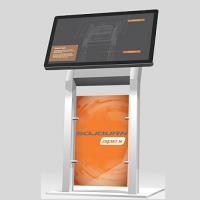 URway is a dynamic digital solutions company that leverages extensive industry hardware design and manufacturing experience to provide unique digital delivery platforms to today's evolving digital ecosystem.
Source: urwayholdings.com
Silver Crystal highlights their successful Retail Product Customization Technology and FANZONES with Sojourn series kiosks at this years Digital Signage Expo (DSE). Silver Crystal utilizes multiple versions of the Sojourn series for events and retail deployments for their sleek, clean lines, consistent design character and simply configuration and setup.