Peerless-AV Joins Kiosk Manufacturer Association Board of Directors

AURORA, Ill. – February 28, 2018 – Peerless-AV®, an award-winning designer and manufacturer of the highest quality audio and video solutions and accessories, is pleased to announce it has joined the Self-Service Kiosk Association's Board of Directors for 2018. Peerless-AV joins 16 companies in serving to lead efforts to promote best practices and regulatory compliance.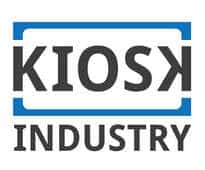 The Kiosk Industry Association was established in 1995 for the benefit of kiosk manufacturers, developers, resources, and client companies who are involved in self-service transaction machines (SSTM).
The association's goal is to make self-service easier, faster, safer, more reliable, and more useful. The group encompasses a multitude of industry experts who serve as resources to enhance all areas of the market—whether it be engineering a solution, manufacturing, software, and application development, remote monitoring, logistics, or services for warranty, financing, usability, and analytics.
In addition, the Kiosk Industry Association is heavily involved in ADA and Section 508 policies, having establishing the ADA Committee and ADA Working Committee this year to assist in formulating agreed-upon industry guidelines and understandings, and to communicate these guidelines.
"When we learned about the ADA Committee and what they were looking to accomplish on Capitol Hill, we instantly knew we wanted to become a part of the Access Board," said Robert Meiner, Kiosk Business Unit Manager at Peerless-AV. "By becoming a sponsor and an advisory board member, I plan to work diligently with key industry leaders to increase awareness and to help develop and legislate ADA guidelines for kiosks in self-service applications. The Kiosk Industry Association has made great strides for the industry and we are pleased to be a part of enhancing its success in the coming year."
Peerless-AV will continue to update its blog and newsroom at www.peerless-av.com with key updates on the brand's 2018 initiatives.
About Peerless-AV

Driving Technology Through Innovation

For over 75 years, passion and innovation continue to drive Peerless-AV forward. We proudly design and manufacture the highest quality products, ranging from outdoor displays to complete kiosk solutions, digital signage mounts to wireless systems. Whether a full-scale global deployment or custom project, Peerless-AV develops meaningful relationships and delivers world-class service. In partnership with Peerless-AV, you are trusting an award-winning team of experts who will support your business every step of the way. For more information, visit peerless-av.com.
——
Press release note on DigitalSignageConnection