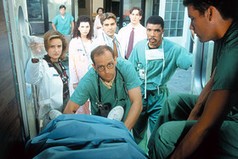 According to Global Self-Service Kiosk Market 2016 – 2020 report, interactive touchscreen kiosks are a noteworthy feature of smart cities, which are growing in number across the globe and analysts forecast the self service kiosk market to grow at a CAGR of 5% during the period 2016 – 2020.
Source: www.marketwatch.com
These kiosks are used in smart cities for interactive advertisements, online shopping, and tourist information, among others. Kiosk vendors are taking notice of the opportunity they have in smart cities.
Tablet computers which are sleek and handy are fast replacing big self-service kiosk machines. In hotels and restaurants, tablets are being used to allow customers to check in, place orders, and provide feedback. Different industries are expected to adopt tablets in order to replace kiosks and save significantly on costs.
Application Segmentation and Analysis of the Self-service Kiosk Market – Entertainment, Financial services, Healthcare, Retail, Travel and Others (public spaces, educational institutions, governments, hotels, and restaurants)
The retail segment dominated the market during 2015, with a market share of 46%. Self-service kiosks are used in self-checkout systems, which are witnessing high adoption. This helps retailers reduce labor costs and consumers to save time.
The Americas accounted for 62% of the market share during 2015 and is expected to grow at a CAGR of 2% during the forecast period. The presence of large retailers in the US and increasing adoption of self-service kiosks by segments such as entertainment and financial services is driving the market in the region.
The key vendors analyzed in self-service kiosk market report are Diebold, IBM, KIOSK Information Systems, NCR, and Slabb. Other prominent vendors in the market include Meridian, Outerwall, Phoenix Kiosk, Photo Finale, Rosendahl Conceptkiosk, and TravelersBox.