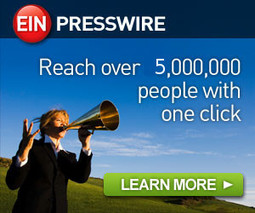 Moki(R) and Mimo Display(R) to Create New Opportunities for Tablet-Based Kiosk Solutions in Commerce.
Source: www.einnews.com
Moki, the leader in cloud-native management and control for tablet-based commerce solutions, announced today a strategic partnership with Mimo Monitors (Mimo Display, LLC). Headquartered in Princeton, NJ, Mimo Monitors produces affordable commercial-grade, Android™-based tablet devices and related POS peripherals, such as 2d barcode scanners, and credit card readers, etc., that come deployment ready with VESA-mountable displays.
This new partnership will combine Moki's tablet-based kiosk control capabilities and Mimo's robust devices to provide those in the retail and corporate spaces an affordable and fully-managed commercial-grade option for deploying large fleets of tablet-based kiosks and displays. Rather than turning a consumer grade tablet running iOS, Windows or Android into a tablet kiosk using enclosures, retailers can now purchase a low-cost device that is purpose-built to withstand the day-to-day rigors demanded from a tablet-based kiosk or display in a retail or other setting. Customers can also expect a managed hardware and software refresh cycle to allow for long term deployments.